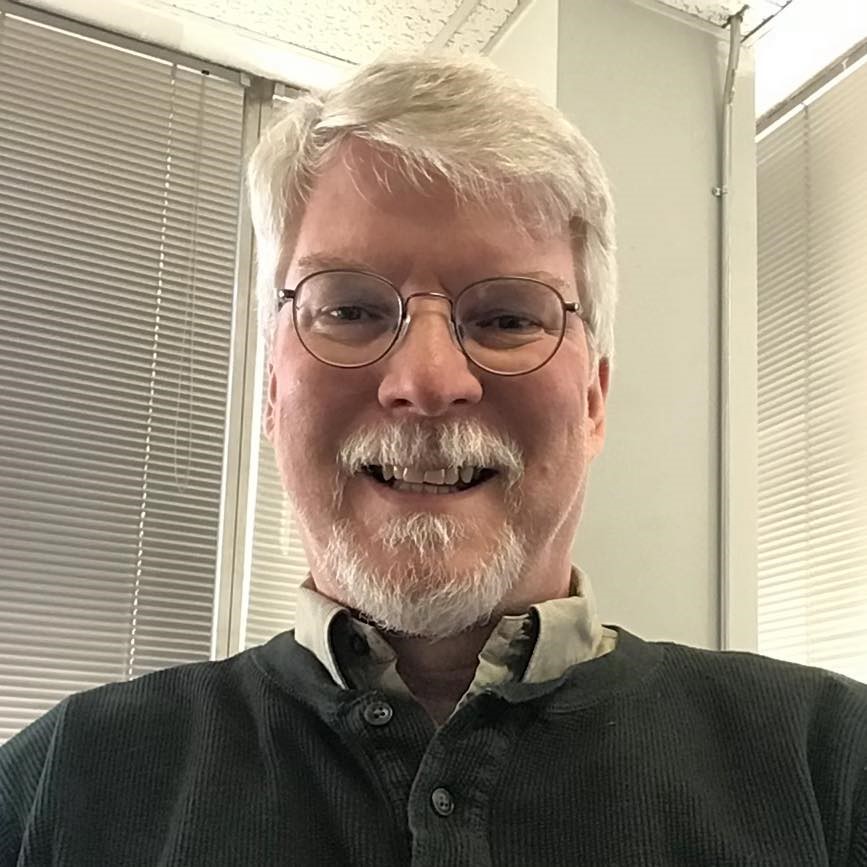 Michael Allen is music director, principal arranger, and tuba player of the Boulder Brass and is also the principal tuba of the Central City Opera Orchestra, Colorado Ballet Orchestra, Colorado Chamber Orchestra, Opera Colorado Orchestra, and the Boulder Philharmonic. He is also the instructor of tuba at the University of Wyoming and Metropolitan State University of Denver. Formerly he was the principal tuba of the Denver Chamber Orchestra, and has been a member of the Dallas, Aries, and Colorado Brass quintets. He has performed with the Colorado, Denver, Colorado Springs, and Fort Collins Symphonies, the Dallas Chamber Orchestra, and the Summit Brass. He previously held the position of assistant professor of tuba and euphonium at the University of Colorado at Boulder.
An accomplished arranger and orchestrator, he has arranged and published over 250 works for brass quintet and brass ensemble. His arrangements have been performed and/or recorded by: the Canadian Brass, the Summit Brass, the Dallas Brass, the Boulder Brass, the Burning River Brass, the Monarch Brass, the Capitol Brass, the Michigan Chamber Brass, the Saint Louis Symphony Brass Ensemble, the New York Philharmonic Brass, Philadelphia Orchestra Brass, the Nashville Symphony Brass, and the New York Big Brass.
His orchestration of Mussorgsky's Pictures at an Exhibition for full orchestra was premiered by the Boulder Philharmonic in October of 2007 and performed again in 2009 by the Colorado Springs Philharmonic Orchestra to critical acclaim.
He received his Bachelor of Music degree in tuba performance from the Lamont School of Music at the University of Denver where he studied with Walt Zeschin, John Daley, and Paul Brooks. He received his Master of Music degree from the University of Colorado at Boulder where he studied with J. Michael Dunn and Dr. William Stanley. He has also studied wind and orchestral conducting with Allan MacMurray, Theodore Kuchar, F. Joseph Docksey, and Vincent LaGaurdia.
To view all of Mr. Allen's/Boulder Brass' works, click here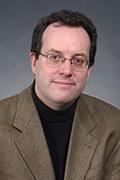 Dr. Allen began his musical career by gaining performing and teaching diplomas in brass instrument playing and by winning national awards and television appearances as a euphonium soloist. In 1979 he won the UK National Solo Champion award in the Open Section followed by a Scholarship from the Royal Academy of Music awarded by Eric Ball O.B.E. and Geoffrey Brand. He graduated from the Birmingham Conservatoire with the highest B.A. (Academic with Honors) degree in that institution's 100-year history.
Dr. Allen's formative musicological training was shaped by Alan Jeffris (Cambridgeshire); Anthony Cross (Birmingham Conservatoire); Dr. Donald Mitchell (Aldeburgh, Suffolk) and Hans Keller (Dartington, Devon). After studying composition with Sir Peter Maxwell Davies and Dr. Robert Simpson and conducting with Sir Simon Rattle (and his teachers, George Hurst and John Carewe), Dr. Allen went on to conduct his compositions in London (Royal Albert Hall), Los Angeles (Shrine Auditorium and Rose Bowl), Boston (Boston Gardens) and Australia (the Sydney Opera House).
Dr. Allen is a recorded and published composer. His Gaudy Flourishes was commissioned by and premiered at Oxford University and his Heroes: A Symphonic Fanfare for concert band (2004) and brass band (2005), was written with a Rider Fellowship in Composition.
Dr. Allen founded The Princeton Brass Band in 2004, of which he is Musical Director. The band has given premieres of works by Peter Meechan, Derek Bourgeois, Sir Paul McCartney and Composer-in-Residence Michael Carl Green. In 2010 the Princeton Brass Band was recognized as Ensemble-in-Residence at Rider University. The band has played on national tour (Kentucky, Durham, NC, and Michigan) and has won honors at the North American Brass Band Championships (NABBA). The Princeton Brass Band has a growing archive on You Tube. Dr. Allen has served on both the Music and Development Committees of NABBA and was voted President for 2011-13.
As a performer Dr. Allen has recorded as a euphonium artist and has performed around the world. He has also been guest Principal Euphonium and/or soloist with Imperial Brass Band (Woodbridge), The Eastern Wind Symphony (The College of New Jersey), the Blawenburg Band, the Princeton Brass Band and the professional Garden State Symphonic Band. Dr. Allen is Visiting Professor of Euphonium at Rutgers, The State University of New Jersey where he maintains a studio and chamber ensemble. He had the honor of being invited to record the euphonium examples on the CD accompanying Dr. Scott Whitener's seminal pedagogical opus A Complete Guide to Brass: Instruments and Technique, 3rd ed. (Schirmer, 2007). In 2010 Dr. Allen gave the world premiere of the complete Gareth Wood Euphonium Concerto with the Rutgers Symphonic Band and was a Guest Artist at the North Eastern Regional Tuba/Euphonium Conference at Montclair State University, NJ in 2011.
Dr. Allen's masters and doctoral studies at Oxford University (2003) centered on the operas of Benjamin Britten and major publications detailing his approach are available in The Cambridge Companion to Benjamin Britten, ed. Mervyn Cooke (hardcopy, Cambridge University Press), The International Journal of the Humanities and The Journal of Musicological Research.
In April 2011 Dr. Allen peer-reviewed the Letters of Benjamin Britten, volume IV Twentieth-Century Music / Volume 6 / Issue 02 and a chapter on Britten is being prepared for a centennial book for Oxford University Press in 2013. His article The Evolution of a Concerto, about his personal journey with the Gareth Wood Euphonium Concerto, was published in the spring of 2011 by the ITEA Journal.
In 2010 Dr. Allen published an experimental new kind of verbal musical analysis designed to open up "serious music" to a wider public. He hopes to develop this method in pop music also on his Facebook page 'Dr. Stephen Arthur Allen: Music Talks'.
In addition Dr. Allen has edited chapters in Rock and Roll: An Introduction by Michael Campbell and James Brody, 2nd ed. (Schirmer, 2007) and he assisted with the 12th edition of Basic Materials in Music Theory by Harder and Steinke (Prentice Hall). 2011 also saw the publication of his program essays for the CDs Moto Perpetuo by David Childs (Doyen: DOYCD262) and Apophenia: The Wind Music of Peter Meechan (KMJ: L4R001)
Dr. Allen has tutored in music for the Queen's, St. Hilda's and Somerville Colleges of Oxford University, where he was on the 'Oxford University Official List of Recognized Teachers' (1998, Strohm). He has lectured at Oxford and at the Britten-Pears School of Advanced Musical Studies in Aldeburgh, England. He has lectured on Britten's music for Australian National Radio and was a Guest Lecturer at the 'Britten Festival', SUNY, Fredonia, NY in 2005. In Fall 2006 Dr. Allen was Visiting Faculty for the Music Department of Princeton University teaching on the history of pop and rock music.
Dr. Allen is Associate Professor of Music at Rider University. In 2010-11 he initiated and co-designed a new BA in Popular Music Culture at Rider (2012). Focusing primarily on the historical, analytical and social contexts of popular music this new curriculum is virtually unique to the North Eastern region of North America and has radically redefined the music department at Rider University.
Dr. Allen teaches courses on Music Theory, Music History Survey, Music and Society (Music Introduction), World Music, Beethoven and the Romantic Age, The Music of the Beatles, A History of Pop and Rock Music, Great Composers, Musical Masterworks, The Arts in Contemporary Civilization, Composition, Music and the Theater and The Operas of Benjamin Britten (at Westminster Choir College, Princeton, and at Rutgers University). He is developing a series of online courses. His current research interests continue in the music of Britten, the Beatles, Radiohead, the history of pop and rock and the history of the brass band movement.
Dr. Allen is a member of the American Association of University Professors (AAUP); the American Musicological Society (AMS); the Popular Culture Association/American Culture Association (PCA/ACA); the North American Brass Band Association (NABBA); the Birmingham Conservatoire Alumni Association (UK); the Oxford Alumni Association of New York (OAANY).
To view all of Stephen Allen's works, click here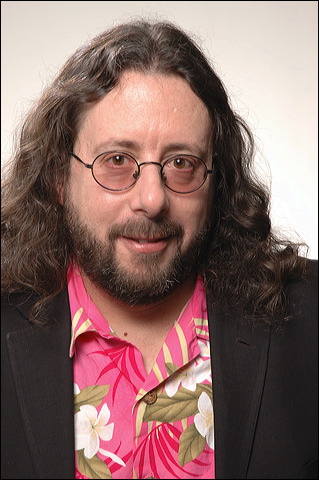 Russell Anixter is a native San Franciscan, and spent his musical formative years playing trombone, bass trombone and tuba in various San Francisco dance bands, orchestras and brass ensembles. Russ moved to New York in 1990, and obtained master's degree in composition from the Manhattan School of Music where he was a student of Manny Albam. Russ was a participant in the BMI jazz composer's workshop directed by Albam and Jim McNeely. Russ has also studied composition with McNeely, Alfred Loeffler and Carlos Franzetti. As an arranger, Russ was a contributor to the New York Fusion Ensemble, which gave concerts and played regularly in New York clubs featuring arrangements by Russ of music by Led Zeppelin, Jimi Hendrix and Weather Report. His arrangements have also been featured concerts by the Lehigh Valley Jazz Rep. Orchestra. An arrangement of "Souviners of Havana" by Louis Moreaux Gottshaulk was commissioned and performed by the Lehigh University Wind Ensemble.
Russ' many arrangements for brass ensembles have been played across America and in Europe. In November 2006, The Alfred Loefler New Music Symposium at California State University, Chico featured his composition "Octet for Four Players". This piece was written for 2 woodwinds and 2 brass, and everybody doubles! The Queens Symphony Orchestra, directed by Constantine Kistsopoulos, premiered "An Excerpt From Steppenwolf" in May of 2008 with great success. This eleven-minute piece for orchestra will be the first movement of a complete "Steppenwolf Symphony" scheduled to be premiered by the Queens Symphony in May 2010.
Russ is enjoying busy career as a music copyist, and has worked on over 50 Broadway shows, 25 major motion pictures, record dates and for live concerts around the country. Russ has been a partner in Anixter Rice Music Service of New York City since 2004. In 2007, Anixter Rice Music Service supervised the music copying for "The Little Mermaid" and "Young Frankenstein" on Broadway and The Radio City Music Hall 75th Anniversary Christmas Spectacular.


To view all of Russ Anixter's works, click here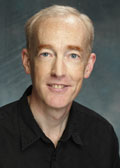 Greg Bartholomew's music has been performed throughout the United States and in Canada, Australia and Europe.
Bartholomew's first work for full orchestra, On the Ground Where We Live, was awarded the Masterworks Prize by ERM Media, and was recorded by the Czech Philharmonic for the Masterworks of the New Era CD series. Commissioned by the Oregon Bach Festival Composer Symposium, the String Trio for George Crumb, has been released on CD by the Langroise Trio.
Bartholomew's setting of excerpts from Kofi Annan's Nobel Peace Prize Lecture, The 21st Century (A Girl Born in Afghanistan), was a finalist in the Briar Cliff University New Choral Music Competition and was released on CD by Connecticut Choral Artists (Concora). Commissioned by the Esoterics, Leo was a Finalist in the 2007 Cincinnati Camerata Composition Competition. The Ars Brunensis Chorus recording of From the Odes of Solomon is available on CD from Capstone Records.
For further information visit http://www.gregbartholomew.com/.


To view all of Greg Bartholomew's works, click here
Dr. Sandis Bārdiņš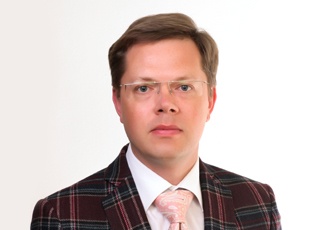 Sandis Bārdiņš is a trombonist with the Latvian National Opera, Riga Orchestra and the "5-atā!" Brass Quintet. His research focuses on the use of improvisation in education and the physical aspects of trombone/brass playing. He enjoys arranging for brass quintet and focuses on providing ample rests for endurance and texture, variety of voicings/solo opportunities across the ensemble and music that is enjoyable for the musicians and audience.
To view all of Dr. Bārdiņš' works, click here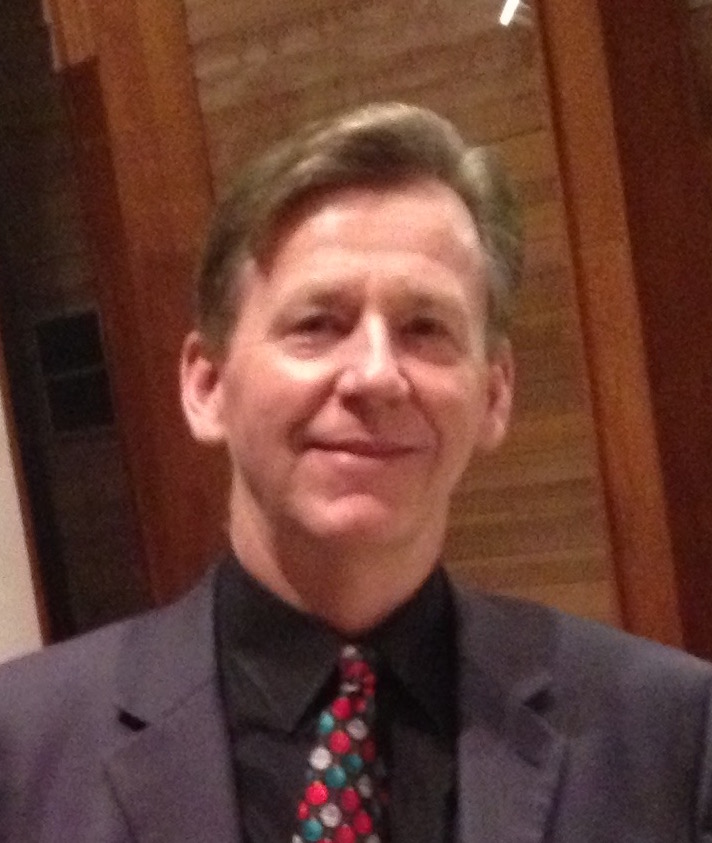 Jeffrey Bauer is a composer, arranger, pianist and trombonist. A wide range of musical experiences and activities contribute to his unique compositional style. His education includes a bachelor's in piano performance from the Peabody Conservatory of Music and a Masters in Musicology from the University of Maryland. In addition to his classical training he has also played trombone and keyboard with a professional rock band that toured extensively on the East Coast. He has collaborated with many musicians from India in creating fusion music that blends elements of Indian classical music with elements of Western classical music. In 2012 he and well-known Indian vocalist Sudeshna Basu joined together for a two-week concert tour in India performing his fusion compositions. Bauer's fusion compositions were featured in the dance drama 'Moha-mudgar' which was performed at the John F. Kennedy Center for the Performing Arts in Washington D.C. in 1995. Hillary Rodham Clinton was the MC and introduced the program.
In 2007 Bauer received an 'Individual Artist Award' for excellence in musical composition from the Maryland State Art's Council accompanied by a Governor's Citation from then Maryland governor Martin O'Malley.
Currently Bauer resides in Washington D.C. where he is the Director of Music at the Self-Revelation Church and Gandhi Memorial Center. His duties there include composing and arranging for brass quintet, bell choir, organ and vocal groups. Bauer is also the trombonist for the brass quintet Tuesday Brass.
To view all of Mr. Bauer's works, click here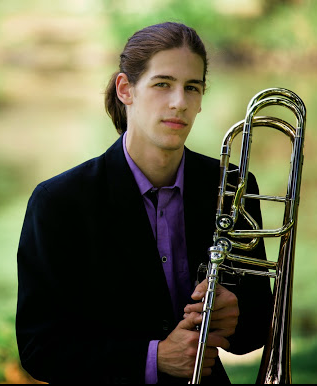 Chris Bill is an up-and-coming musician based outside of New York City. He has been playing piano since he was 6 years old, trombone since he was 10, and he has been composing/arranging since he was 12. He studied classical trombone performance at the SUNY Purchase Conservatory of Music in New York. While at the conservatory he studied with critically acclaimed trombonists Weston Sprott (Metropolitan Opera), Denson Paul-Pollard (Metropolitan Opera), John Fedchock (Grammy Nominated Jazz Trombonist), and the absolutely incomparable Timothy Albright.
Chris is best known for his all-trombone arrangements of popular songs. His YouTube Channel has been gaining popularity since the summer of 2012 when he posted his version of Owl City's "Fireflies" for six trombones. More recently, a cover of Pharrell Williams' "Happy" where Chris uses a looping station to compose the song on the spot went viral in the spring of 2014. His videos have since amassed over 7 million views and a following of over 60,000 subscribers. In April 2014, Chris independently released his first cover album, Breakthrough followed by his Christmas album, Smiling's My Favorite.
Since graduating from the Purchase Conservatory, Chris enjoys a busy schedule of performances, clinics and master classes. He is a well known face at festivals such as the Eastern Trombone Workshop and the International Trombone Festival.
To view all of Chris Bill's works, click here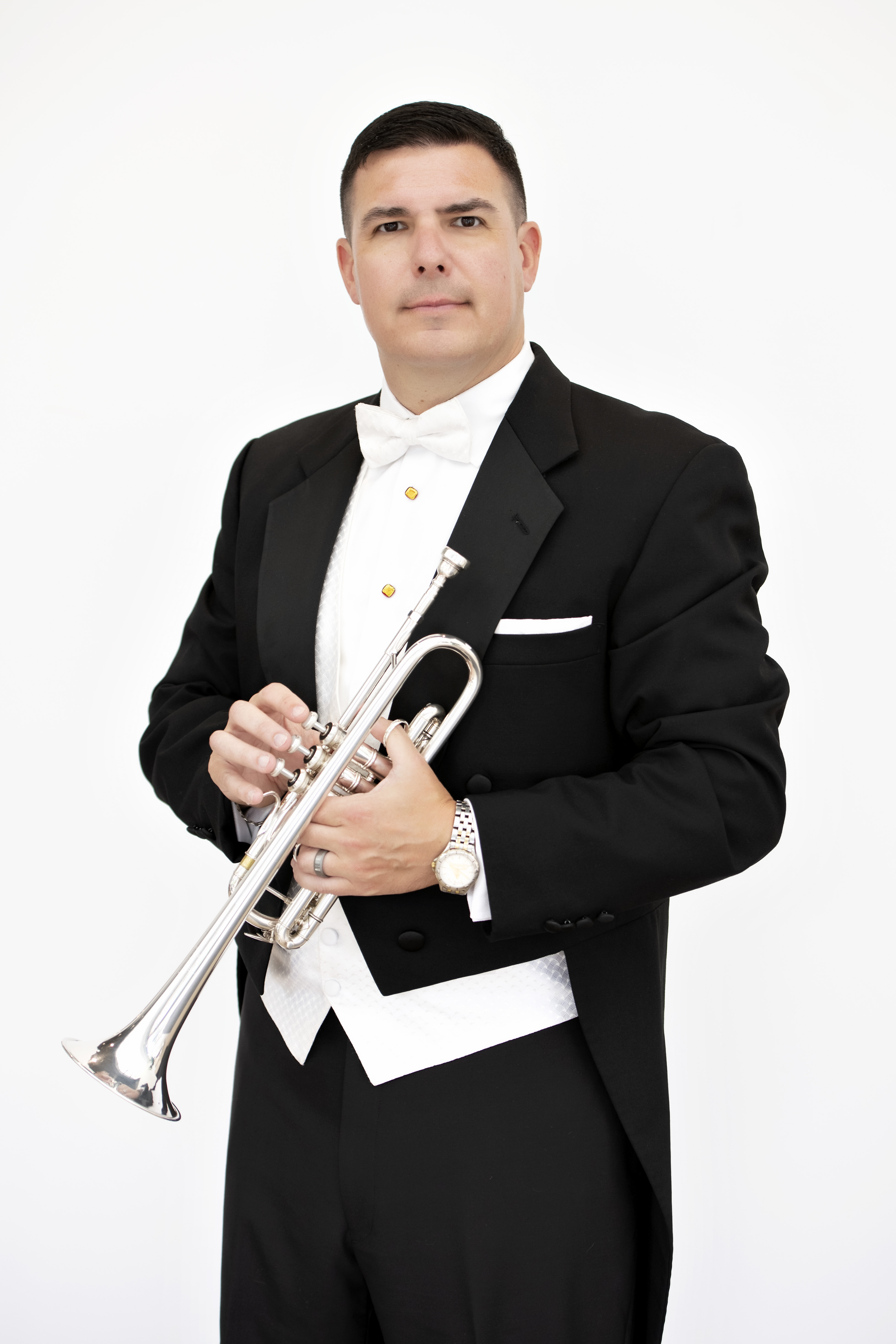 A native of Lindsborg, Kansas, Andrew Bishop became an active performer and arranger throughout Colorado and the Midwest. Utilizing the strong music education tradition of his home town along with his sharp ear, Andrew began transcribing a cappella charts from popular artists's recordings for his vocal quintet "The Upperclass Men" while still in high school. He began arranging for brass instruments and organ while pursing a trumpet performance degree at Wichita State University. Since then he has produced over 70 arrangements/transcriptions for different combinations of brass instruments, as well as many works for men's a cappella ensembles. Andrew is the resident arranger for his quintet, the Apollo Chamber Brass, and also enjoys arranging for one of the premier large brass ensembles, the Boulder Brass.
While living in CO, Andrew joined the Fort Collins Symphony as Acting Principal Trumpet in 2010, performing to acclaim Bach's Brandenburg Concerto No. 2 on his first Masterworks Concert. He was granted full tenure after his first full season in 2011, and also appeared with FCS as a featured Guest Artist performing Haydn's Trumpet Concerto in E-flat. He was also Principal Trumpet with the Colorado Bach Ensemble, Opera Fort Collins and Canyon Concert Ballet. He has appeared with the Colorado Symphony Orchestra, Colorado Ballet Orchestra, Colorado Music Festival Orchestra, Boulder Philharmonic, Greeley Philharmonic, Pro Musica Colorado, Cheyenne Symphony, Longmont Symphony, Wichita Symphony Orchestra, Wichita Grand Opera, and the Missouri Chamber Symphony.v
As a chamber player, Andrew is Co-Principal Trumpet with the Apollo Chamber Brass, as well as a member of the Boulder Brass. He has also appeared with the Colorado Symphony Brass Quintet, Denver Brass, Epic Brass Quintet, Wichita Brass Quintet and the University of Missouri Faculty Brass Quintet. He has taught trumpet at the University of Northern Colorado and University of Missouri, and is also in demand as a featured soloist and clinician.
Since moving back to Kansas in the summer of 2017, he has been performing with the Kansas City Symphony and Wichita Symphony Orchestra.
He is a three-time World Champion (self-given title) Cribbage player. He also has an affinity for the game of baseball, and faithfully carries on the Bishop family tradition of being a loyal St. Louis Cardinals fan. He lives in Olathe, KS with his wife Jillian, and their Puggles, Bella and Matai.
To view all of Mr. Bishop's works, click here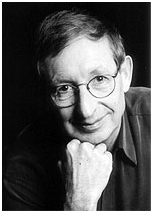 Allan Botschinsky, composer, trumpeter, and orchestra-leader, was born in Copenhagen on 29 March, 1940, into a family of classical musicians. He began to play the trumpet at eleven years of age, entered the Royal Danish Conservatoire at 14, and began his professional career two years later. He was Denmark's "Jazz Musician of the Year 1963". During his career as an international jazz soloist he has been playing with, among others, Dexter Gordon, Oscar Pettiford, Stan Getz, Thad Jones, and Ben Webster.
His many compositions include his prize winning suite for large orchestra and solo voice, "Sentiments", premiered in the "Nordring Radio Festival" in 1983. In that same year, Botschinsky was awarded the coveted "Ben Webster Prize". He moved to Germany where he met his partner and future wife, Marion Kaempfert, and in 1985 they produced the legendary First Brass album. In 1993 they took residence in London.
Over the last ten years, Allan has intensified his activities in composing contemporary classical music. His works include a concerto for solo trumpet and chamber orchestra, a piece for solo-clarinet, and various pieces for brass- and wind instruments and mixed ensembles. He is currently working on a cycle "Colours" for solo-instruments.
To view all of Allan Botschinsky's works, click here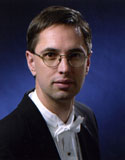 Andrew Boysen, Jr. (b. 1968) is a composer and conductor who has appeared with high school, festival and university ensembles across the United States and Great Britain. In 1991, Boysen earned his Bachelor of Music degree in music education and music composition from the University of Iowa, and in 1993 he received his Master of Music degree in wind conducting from Northwestern University. He then went on to earn his Doctor of Musical Arts degree (also in wind conducting) from the Eastman School of Music, where he was the conductor of the Eastman Wind Orchestra and assistant conductor of the Eastman Wind Ensemble.

After his education Boysen became the Director of Bands at Cary-Grove High School in Illinois and was the music director and conductor of the Deerfield Community Concert Band. Boysen eventually came to serve as an assistant professor and Acting Associate Director of Bands at Indiana State University, where he taught in the music education department, in addition to directing the Marching Sycamores and conducting the symphonic band.
He is currently an assistant professor in the music department at the University of New Hampshire, where he is the Director of Bands. His duties consist of conducting the wind symphony as well as teaching various subjects including conducting, musical composition and orchestration. He continues to maintain an active schedule as a composer and receives commissions for the Cedar Rapids Metropolitan Orchestra Festival, the Iowa All-State Band, Massachusetts All-State Band, the Herbert Hoover Presidential Library, and the Nebraska State Bandmasters Association as well as many high school and university concert bands throughout the United States. Recently, he taught and conducted the Eastern Regional All-District 11/12 Band at East Carolina University in Greenville, North Carolina, on February 2nd and 3rd, where he premiered his new work, "Persistent Cycles."
Boysen has twice won the Claude T. Smith Memorial Band Composition Contest: the first time in 1991 for "I Am" and again in 1994 for "Ovations". He won the University of Iowa Honors Composition Prize in 1991 and in 2000 won the International Horn Society Composition Contest.


To view all of Andrew Boysen's works, click here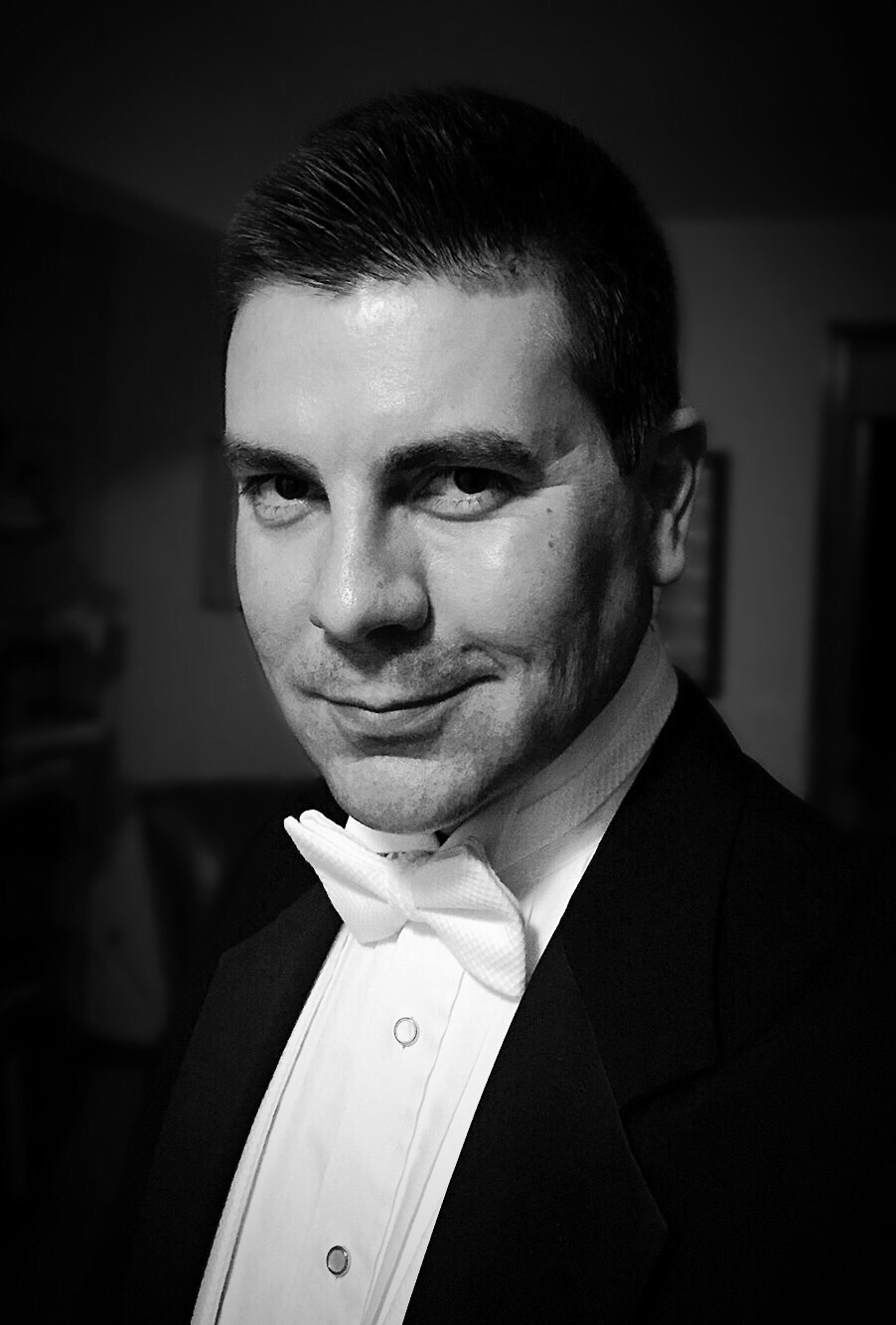 Brian Buerkle currently serves as Principal Trumpet of the Sinfonia Gulf Coast (FL), and has previously held positions as Acting 4th/Utility in the Cincinnati Symphony (OH), 2nd/Sub-Principal in the West Virginia Symphony (WV), 2nd in the Lexington Philharmonic (KY), and 2nd in the State of Mexico Symphony (MX).
As an active freelance musician, Brian has traveled the world performing and recording with some of America's finest orchestras; including the Pittsburgh Symphony, Detroit Symphony, Cincinnati Symphony and Pops, Columbus Symphony, Colorado Symphony, Seattle Symphony, Grand Rapids Symphony, Indianapolis Symphony, and Louisville Orchestra.
He is also a member of several innovative chamber ensembles, including the Spectrum Brass, Canterbury Brass, Sinfonia Chamber Brass, and the Pittsburgh Brass. Brian is currently an Artist-in-Residence at the Bay View Music Festival and is a former faculty member of the prestigious Boston University Tanglewood Institute.
Aside from his skills as a trumpeter, Brian is also an accomplished conductor and arranger. His publications have been performed and recorded by groups worldwide, and his conducting experience ranges from brass ensembles and vocal choirs to symphony orchestras. His recent guest conducting appearances have been with the Colorado Symphony Orchestra (CO), Suburban East Coast Music Festival Honors Orchestra (MN), Kentucky Symphony Orchestra (KY), Bay View Chamber Brass(MI), and the Sinfonia Chamber Brass (OH).
Brian was featured in an article of the 2010 International Trumpet Guild Magazine, recognizing his many achievements as a professional musician. He is also a music critic for the American Record Guide, and the Owner/President of the Southern Ohio Music Company. He currently resides in Cincinnati, OH, where he enjoys an active and diverse musical career.
To view all of Mr. Buerkle's works, click here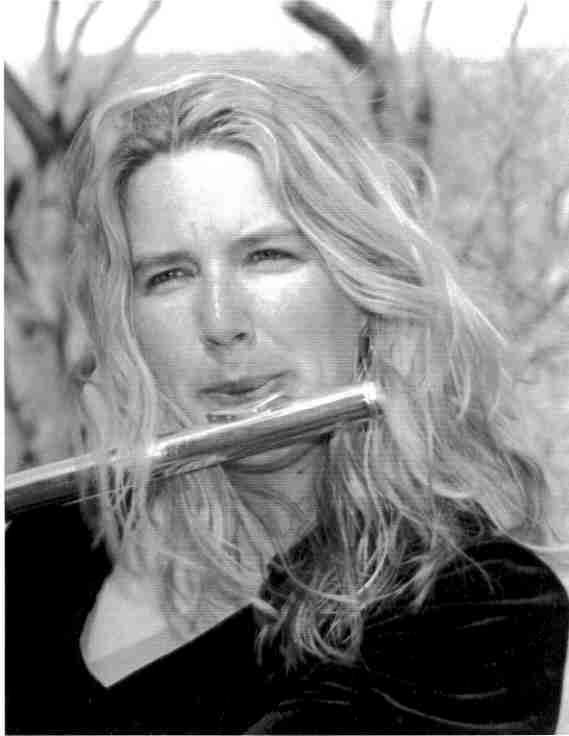 L. Elise Carter, flutist, performed her debut solo recital at Weill recital hall in Carnegie hall in October of 2005. She followed up this performance with another performance in Jan. 2007 at Weill Recital Hall as part of Artist International's alumni series. At the first of these performances she debuted her two solo works for flute. As well as a solo artist, Ms Carter is a member of the chamber ensembles Uptown Flutes (debuted at Carnegie hall in 2002) and the Apollo Quintet.
She is principal flute with the Verismo Opera and performs regularly with the Garden State Philharmonic, the Blue Hill Troupe the Ibex Chamber Orchestra, and others. She has given concerts in venues in the New York Area such as Trinity Church noon day series on Wall Street, and St John the Divine. Ms Carter can be heard on 5 commercially available CDs; Into the Next Dimension with guitarist and composer Dave Calkins (heard widely on national public radio), A Flute Renaissance, An Uptown Christmas and 21st Century Gems with the Uptown Flutes, and Waiting for Love, a children's cantata by Gerard Chiusano and Mary Hochman.
Ms Carter is the adjunct professor at Drew University in Madison, New Jersey. In addition to her flute playing endeavors, she is the music director at Reformation Lutheran Church in West Long Branch New Jersey. She is also President of the New Jersey Flute Society.
Ms Carter is an award winning composer whose composition for solo flute "Gypsy Dance" was chosen as the audition piece for the National High School Flute Choir. She has since been commissioned to write Triptych for Flutes for the National High School flute choir to perform in 2009. She has studied composition with Katherine Hoover and has studied flute with Julius Baker, Bart Feller, Thomas Robertello, and Diva Goodfriend-Koven. Ms. Carter received her bachelor of Music from the University of Wisconsin-Madison.
To view all of Elise Carter's works, click here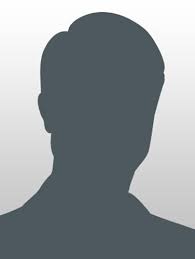 Coming Soon
To view all of Mr. Cattley's works, click here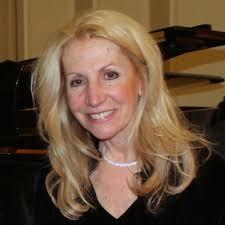 The music of American pianist and composer, Carol Comune dances between the serious and the light, the traditional and contemporary, with strong influences from her Italian heritage, Impressionism to Romanticism. Her lyricism paired with technical precision have earned her a reputation as one of today's premiere pianists, performing extensively throughout the eastern United States both as a soloist and a chamber musician. She has been a featured artist in Boston at the New England Conservatory of Music, Gardner Museum, Art Complex at Duxbury, and Longfellow National Historic Site; in New York City at Lincoln Center and Steinway Hall; in Palm Beach at Flagler Museum and Kravis Center; along with recitals featured on National Public Radio (NPR).
A multi-faceted musician, teacher, composer, recording artist and Steinway Artist. Ms. Comune founded, Elegant Entertainment & Co. (BMI) in 1985, producing eight, critically acclaimed albums ranging from original Contemporary to Classical. Her music is featured on National Public Radio worldwide; online stations such as Pandora, Spotify, Apple iTunes, and Amazon; Enlightened Piano Radio; and Whisperings Solo Piano Radio. Ms. Comune's music has also been featured on the NBC Today Show. 'Her touch is effortless and masterful, gracefully defying categorization. Her original compositions soften the lines between classical, pop, and ragtime, creating a distinctive style of her own.' - Mainly Piano Review, 2016 . Carol founded Comune Music Press, dedicated to producing beautiful, imaginative and expressive piano music in the Classical/Contemporary genre and New Age Contemporary genre for the serious student. Her compositions have been described as, 'charming,' 'bold,' 'imaginative and colorful,' and 'exceptional.' Her music was featured at the prestigious 30th Annual Contemporary Music - For the Young, Weston,MA; Piano Teachers Forum, NJ; and performances by both professional pianists and students. Ms. Comune is a faculty member at Westminster Conservatory of Music- Honors Music Program, as a Chamber and Performance Coach, private piano and accompanist and Chester Piano Workshop, NJ. and has maintained active private studios since 1973, from Boston and Palm Beach to the Lehigh Valley. She has served as former faculty in piano, accompanist, and chamber with NEC Prep School, Berklee College of Music, MA and Palm Beach Atlantic University, FL. She is a member of MTNA: NJ, PA, NEPTA; BMI and a Steinway Artist.
Since capturing her attention at age three, Carol Comune continues to be mesmerized by the piano's sounds, touch. and the ability to express one's sentiments, passions and love all in one instrument. This early affinity for music led to a scholarship for piano and solfege with alumnus of the Paris Conservatoire, Mme. Yvonne Combe at the French School of Music in Plainfield, New Jersey. She is a graduate of the New England Conservatory of Music, Boston, MA (BM in Piano Performance with David Hagan). She continued graduate studies in Piano Pedagogy with Jean Stackhouse (NEC); Composition with John Felice (NEC); and influential mentors Donald Waxman; the late concert pianist, Anthony di Bonaventura, a master teacher of international stature; and celebrated Russian teacher Madame Isabelle Vengerova.
To view all of Ms. Comune's works, click here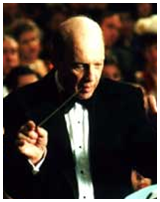 Vince is very active is music as an author, clinician, adjudicator, composer, music reviewer, columnist, arranger, conductor, producer and educator. Vince has studied composition and film scoring with Arnold Franchetti, Bernard Wagenaar, Jimmy Giuffre and Don Sebesky. He has taught music, composition and arranging at the US School of Music in Norfolk, Virginia, Elizabeth City State University, The King's College, and Peekskill City Schools. He authored the textbook "Arranging Music for the Real World" which is published by Mel Bay. Among his many accomplishments, Vince he has been the arranger/conductor/producer for the Annual Thanksgiving Parade in Philadelphia for WPVI-TV, and ABC-Disney, wrote the ABC News Theme for Peter Jennings World News Tonight New York and directed the Kunming Symphony Orchestra, China, where he earned world recognition at the International Festival of the Arts.


To view all of Vince Corozine's works, click here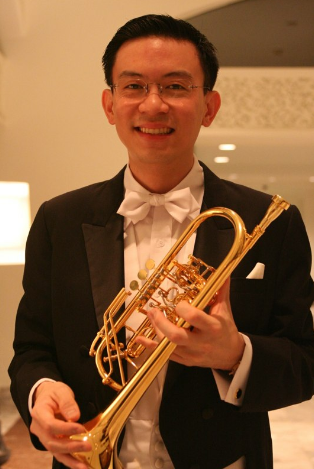 Lertkiat Chongjirajitra, a Thailand Yamaha Trumpet Artist, is currently a Principal Trumpet of Bangkok Symphony, Galyani Vadhana Institute and Siam Philharmonic Orchestras as well as a Trumpet Professor and Assistant Dean for Activity Affairs at Faculty of Music, Silpakorn University. Lertkiat is also a founded member, leader and manager of Bangkok Brass Quintet since 1999, a member of Paramount Brass and Trumpet & Brass Coach for Thai Youth Orchestra for 9 years since 1998, and Trumpet Instructor at The Faculty of Education, Chulalongkorn University since 2003. He also serves as a Music Director and the Conductor of the Bangkok Silpakorn Wind Orchestra that he has found in 2008.


To view all of Lertkiat Chongjirajitra's works, click here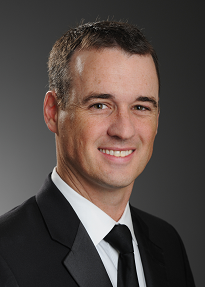 Dr. Christopher M. Cicconi is Director of Bands and Orchestras and Assistant Professor of Music Education at Towson University. Conductor of the Towson University Symphonic Band and Symphony Orchestra, he also teaches courses in conducting and methods of teaching instrumental music in secondary education. Prior to his arrival in Maryland, Dr. Cicconi earned a Doctoral of Musical Arts Degree from the University of Miami, where he was awarded a Henry Mancini Fellowship where he also has a minor in Theory and Orchestration.
Previously, Dr. Cicconi served as Director of Bands at Pine Crest School (Fort Lauderdale, FL), Power Ranch Elementary and Middle School (Higley, AZ), and Payne Junior High School (Chandler, AZ). As an orchestra conductor, Cicconi has held positions and guest conducting appointments with orchestras in the United States, Argentina, and China. Most recently he served as associate conductor with the Broward Symphony Orchestra, the Ars Flores Symphony Orchestra, and the Walenstein Youth Symphony.
Dr. Cicconi completed a Master of Music Education Degree, with an emphasis in Instrumental Conducting, from Arizona State University and earned a Bachelor of Music Education Degree (summa cum laude) from Youngstown State University. He is a member of College Band Directors National Association, Florida Music Educators Association, National Association for Music Education, Pi Kappa Lambda, and an honorary member of Kappa Kappa Psi and Tau Beta Sigma.
To view all of Mr. Cicconi's works, click here



Barton Cummings (1946-2014) enjoyed a distinguished international musical career. Recognized as an author, composer, conductor, educator and performing artist, he pursued these activities successfully for more than forty years. His consistent and scholarly writing have produced three books, more than four hundred articles, scores of reviews and several editorship positions. His work is constantly cited in articles, books and dissertations by other authors. The music of Barton Cummings has been performed throughout the world by such prominent artists and ensembles as Harvey Phillips, Mark Nelson, Mary Ann Craig, Fritz Kaenzig, Dennis Askew, Susan Bradley, Susan Nigro, Tony Clements, David Deason, Carson Cooman, Janet Polk, Jae Young Heo, San Jose (CA) Chamber Orchestra, Bowling Green State University Euphonium-Tuba Ensemble, Colonial Tuba Quartet, Meridian Arts Ensemble Brass Quintet, St. John's Brass Quintet, Prima Toni, Tokyo Bari-Tuba Ensemble, University of Michigan Euphonium-Tuba Ensemble, New Castle Brass Ensemble, Harmonious Brass Choir, University of New Hampshire Concert Choir, University of the Pacific Wind Ensemble, University of North Carolina ' Greensboro TubaBand, and the Georgia Honors Euphonium-Tuba Choir. Mr. Cummings had retired and lived in the San Francisco Bay Area until his death in 2014.


To view all of Barton Cummings' works, click here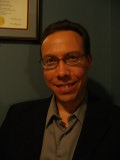 Brad Cutcliffe has written extensively for nearly every genre of contemporary concert music and his works have been performed across the nation. Among his works are a piano concerto, a chamber opera, and numerous orchestral pieces including Recordare, a work commemorating the victims of September 11. He is proud of his six seasons as composer-in-residence with the Kansas City-based Northland Symphony Orchestra.
His B.M. and M.M. in music composition were earned at the University of Denver, where he was the student of Dr. Donald Keats. He received his Ph.D. in music composition at the University of California at Los Angeles (UCLA) where he studied with Paul Chihara, Roger Bourland, Paul Reale, Ian Krouse, and David Lefkowitz.
Although his primary focus is composition, he is also in demand as a professional singer. He has served in several church and community choirs in both Denver and Kansas City, and is currently the bass section leader/soloist for St. Andrew's Episcopal Church and the Kansas City Symphony Chorus. His student work with the Lamont Opera Theater included nearly a dozen roles such as Bartolo in Mozart's Le Nozze di Figaro and Sarastro in Die Zauberflöte.
Dr. Cutcliffe is an adjunct instructor of music theory at Maple Woods Community College in Kansas City, MO.



To view all of Brad Cutcliffe's works, click here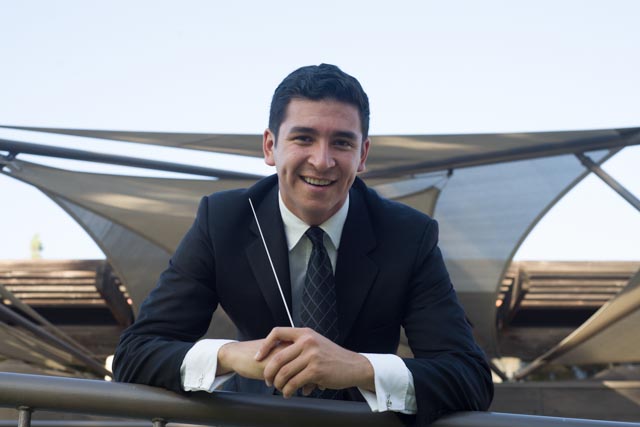 Jeffrey de Seriere was born and raised in Lakewood, California and is an active saxophonist, music educator, and conductor in the Southern California area. Jeffrey is currently the Symphonic Band Director at the Orange County School of the Arts, Assistant Band Director at Mayfair High School, and Music Director of True Brass Choir, a professional brass ensemble in the Long Beach area.
As a music educator and music director, arranging has become a major part of his career. Jeffrey has arranged music for the field and for the concert hall. His most recent arrangements for brass ensemble have been performed by True Brass Choir, and his arrangement of Gustav Holst's A Moorside Suite will be performed at the 2016 California All-State Music Education Conference.
Jeffrey earned his B.M. in Music Education from the Bob Cole Conservatory of Music at California State University, Long Beach and is currently an M.M. candidate in Instrumental Conducting at the same institution. Jeffrey holds active memberships in the California Band Directors Association, Southern California School Band and Orchestra Association, and the North American Saxophone Alliance.
To view all of Mr. de Seriere's works, click here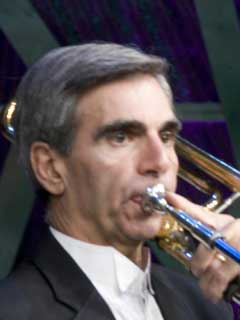 Carl Della Peruti, born in 1947, is co-founder of Solid Brass, the internationally known brass ensemble. He began composing as a student guided by Karel Husa at Ithaca College and Donald Erb at the Cleveland Institute of Music. Strict 20th Century methods evolved into an expressive, intuitive style.
His arrangements and compositions for brass are included in the Solid Brass repertoire, and his Soundings For Brass Quintet was performed by the American Brass Quintet. He has received grants from the New Jersey Council on the Arts and the National Endowment for the Arts, international performances, broadcasts and recordings. His work includes instrumental and vocal combinations. Choral pieces, songs, and works for orchestra and band.
To view all of Mr. Della Peruti's works, click here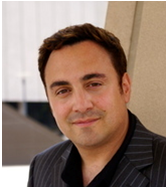 Emmy Award winning composer Anthony DiLorenzo grew up in Stoughton Massachusetts. His music is performed throughout the world by symphony orchestras and chamber groups, including The San Francisco Symphony, The New World Symphony, The Louisiana Philharmonic, The Utah Symphony, The Tokyo Symphony, and The Boston Pops Orchestra. Burning River Brass under the direction of Feza Zweifel, regularly performs Anthony's works in their concerts. You can also hear his music weekly on ABC's College Football, Ice Skating, Horse racing and countless cues for ESPN, HBO, FOX and numerous campaigns for NBC (you can hear a few at http://www.youtube.com/watch?v=VRG8VngHpQQ and http://www.skoolpool.com/watch?v=DLWuVO38kn0).

For the past twelve years Anthony has composed more than 80 film trailers, from Toy Story, The League of Extraordinary Gentlemen, Red Dragon, The Lost World, Final Fantasy, Fools Gold, Bee Story to The Simpsons movie in 3D. Recently, Anthony was commissioned by conductor Naoto Otomo and the Tokyo Symphony to compose a concerto grosso for Brass Quintet and orchestra. The quintet titled Chimera was performed by the world famous Center City Brass Quintet and was received with rave reviews. Anthony is a member of the Center City Brass Quintet which is another avenue for his compositional talent. His original work "Firedance", which the CCBQ premiered and recorded on its Street Song album, has become a favorite among student and professional brass quintets around the world.


To view all of Anthony DiLorenzo's works, click here


Graham Dixon is a trumpeter, composer, arranger and educator with special interests in Baroque music, performance practice and arranging for brass ensembles. Born in England, Graham holds degrees from Oxford University and Trinity College of Music, and is completing a doctorate in composition at Boston University. Commissioned by a range of ensembles, Graham's compositions have been performed in the US, Europe and Brazil. Graham won the BU Composers' Competition in 2008, leading to a performance of his orchestral work Horizon, and the 2011 BU Wainwright Prize for his songs to texts by Edward Thomas. The Bach for Brass series of arrangements has been followed by Handel for Brass, both frequently performed, and Graham has responded to requests for arrangements from Europe, Singapore and the US. As a performer, Graham specializes in the Baroque trumpet and has performed the second Brandenburg Concerto, various of Bach's choral and orchestral works, and a number of Handel and Purcell operas in a range of venues in Prague, Philadelphia, Basel, Sydney, Paris, and in China. He appears regularly with the US ensemble Cambridge Concentus, and is active as a freelance trumpeter throughout the east coast. Graham is also an experienced English teacher, as well as an enthusiastic amateur chef.


To view all of Graham Dixon's works, click here

Sarah DuBois is a violinist and a member of the Philadelphia Opera Company, Orchestra 2001, and the Philly Pops. She also heads the music department at the Wayne Arts Center where she teaches and encourages young students on violin, viola, and piano. Ms. DuBois is a self taught composer. In each of her pieces she seeks to express an emotional truth that has meaning for herself and her audience.
To view all of Sarah DuBois' works, click here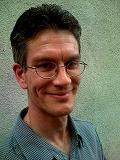 Chris DuBrock hails from Anchorage, Alaska where he began playing trumpet and writing music in elementary school. He studied trumpet and arranging at the Eastman summer program for high school students, then left Alaska to study trumpet and composition at Rutgers University in New Brunswick, NJ where he received an M.M. in jazz trumpet and a Ph.D. in composition.
In 2001, DuBrock completed his studies at Rutgers and around that time co-founded a small film music production company, Cinema SoundWorks (cinemasoundworks.com) with singer/songwriter Anthony Scalzo. As part of Cinema SoundWorks, DuBrock has co-composed music for documentary films including the award winning First Light: The Montauk Lighthouse (Third Wave Films, 2006) which appeared on PBS 13. He has also scored several films as a freelancer, including two episodes of an anime TV pilot, Nine Tails Fox (Bang Music, 2007), Rick's Run (Entropic Productions, 2007) and The Apartment (Brooklyn Films, 2006).
DuBrock has written concert music in a variety of genres. In 2002, his string quartet piece Astral Zephyrs was premiered at the Sitka Chamber Music Festival's Autumn Classics series by Paul Rosenthal, Charles Castleman, Rainer Moog and Eugene Osadchy. In 2003, DuBrock received a BOCES commission for a band piece, Morning Star, commemorating the life of a student who died suddenly and tragically.
As an arranger/orchestrator, DuBrock's work ranges from orchestral hymns to jazz big band arrangements. He has also arranged and orchestrated tracks in various styles for independent record labels.
In the realm of performance, DuBrock has worked as a trumpeter in a variety of settings including the Anchorage Symphony Orchestra, Illinois Jacquet Big Band, Pinetop Perkins Band, and the Harlem Renaissance Orchestra. He has recorded trumpet solos on albums by ;The Infernos and The Max Graham Band.


To view all of Chris DuBrock's works, click here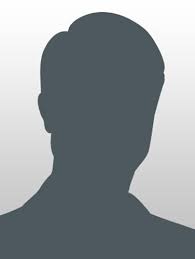 Coming Soon
To view all of Mr. Dutton's works, click here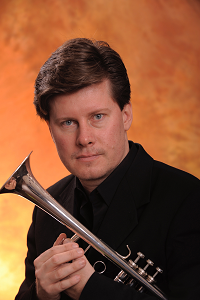 Luis Engelke is Professor of Trumpet at Towson University and holds the position of Principal Trumpet with the Lancaster, Kennett Symphony Orchestras, and Mid Atlantic Symphony Orchestras, St. John's Chamber Orchestra, and Endless Mountain Music Festival. He performs well over one hundred engagements annually as a soloist and orchestral/chamber musician and serves as a Music Reviews Editor for the International Trumpet Guild Journal. A past board member for the International Trumpet Guild (ITG), Engelke currently serves as Vice President for the Baltimore Musicians' Association (Local 40-543 of the American Federation of Musicians) and as a Yamaha Performing Artist/Clinician. His solo albums titled A Brazilian Collection and Songs, Remembrances, and Impressions received critical acclaim, and his anthology of Brazilian trumpet music published by Balquhidder Music contains first editions of significant such works from his home nation.
A former member of Orquestra Sinfônica Brasileira, Engelke has performed with more than fifty professional orchestras internationally including the symphonies of Baltimore, Delaware, Harrisburg, Maryland, Richmond, Phoenix, San Diego, York, and Sydney, as well as the Thailand Philharmonic, Annapolis Opera Orchestra, and Baltimore Bach Orchestra. Engelke has been featured as soloist with the Endless Mountain Festival Orchestra, Rome Festival Orchestra, Orquestra Eintracht, Naval Academy Band, Gulf Coast Symphony, Frederick Symphony, Lancaster Symphony, and Lancaster British Brass Band, and performed with such diverse musicians as Andrea Bocelli and Brazilian legends Paulo Moura, Ivan Lins, and Zé da Velha. Engelke's work in popular music includes appearances with The Moody Blues and Ricky Martin. He recorded trumpet solos for soundtracks for the films Villa-Lobos: Sua Vida de Paixão, Stories of the Land, and Elefteria. He has performed as a soloist in North America, South America, Asia, Europe, and Australia and appeared on more than fifty commercially released recordings for the Pro-Arte, Decca, Innova, Aurora, and several other labels.
Engelke's more than two hundred and fifty publications include articles in the International Trumpet Guild Journal, Euro-ITG Newsletter, Jazz Educators Journal, College Music Symposium, NACWPI Journal, The Double Reed, The International Musician, and Triad. Art of Sound, EC Schirmer, Hickman Music Editions, and Triplo Press in the USA and Topp Brass in Switzerland have published his compositions, arrangements, and editions. He has worked to enhance the repertoire for solo trumpet with both his personal commissions and as chair of the ITG's Commissions Committee, bringing to light new international works by Michael Daugherty, Clarice Assad, Wang Ning, Julian Wachner, Lakshminarayana Subramaniam, Nestor de Hollanda Cavalcanti, and Antônio Guerreiro. Many organizations have supported his research and performance through scholarships and grants including the following: CAPES-Fulbright, Music Teachers National Association, ITG, and Rádio Mec. He has taught at Universidade Federal do Rio de Janeiro, Conservatório Brasileiro de Música, Arizona State University, Ohio State University, Blue Lake Fine Arts Camp, and Florida State University Music Camps. A frequent lecturer and guest artist, he has presented master classes and recitals throughout the world.
To view all of Mr. Engelke's works, click here
Charles Evans is a professional trumpeter and arranger. He has performed with the Chamber Orchestra of Philadelphia, Delaware Valley Philharmonic, Lehigh Valley Chamber Orchestra, Bach Festival Orchestra of Bethlehem, Pottstown Symphony and Allentown Symphony. He is a busy chamber music performer, playing frequently with brass ensembles in concerts, churches and ceremonial functions throughout the Delaware Valley and New Jersey. He is founder of Celebration Brass and a member of Brassworks. Mr. Evans is frequent recitalist in programs for trumpet and organ and also performs regularly in the orchestras of many regional theaters in the Philadelphia area and Lehigh Valley. He is an active composer and arranger, whose works for brass are published by Kendor Music, GIA Publications, Lorenz Music, and Grand Mesa Music. His volume entitled Hymn Descants for Treble Instruments, published by Lorenz Music, has become a standard work among church musicians. He has served on the faculties of Muhlenberg and Cedar Crest colleges. Mr. Evans was educated at Lehigh University, Indiana University of Pennsylvania, Moravian College, and the Tanglewood Institute.


To view all of Charles Evans' works, click here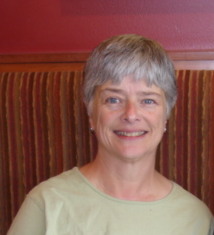 Jane Frasier, a Colorado native, received a Bachelor of Arts degree in music education and a Master of Music degree in Theory and Composition from the University of Northern Colorado in Greeley. Ms. Frasier is a former public school music teacher, private clarinet instructor, and currently has her own music copying company, The MusicPrinter. Jane was chosen as an Associate of the Rocky Mountain Women's Institute for the 1984-85 year. Her compositions include chamber works, an orchestral work, a cantata for chorus and orchestra, a piano sonata, a number of choral works, and several compositions for band. Jane was a resident at the Ucross Foundation in October, 1998.


To view all of Jane Frasier's works, click here
Jack Gale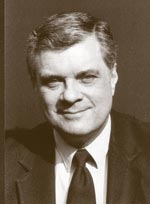 Jack Gale attended Wichita University in Kansas as a theory and composition major. After coming to New York in 1957, he played with several major bands including Buddy Morrow, Maynard Ferguson, and Woody Herman, as well as with the Kai Winding Septet. Since 1961, Jack has been a member of the orchestras of more than thirty Broadway shows (presently 1st trombone in "Wonderful Town") and numerous movie soundtracks and countless record jingle and television dates and he has continued to work in the concert, jazz, and educational fields.
From 1965 through 1980, he was trombonist and musical director of the Manhattan Brass Quintet, for which he developed and arranged extensive music education programs. During this period, he worked with Buddy Rich and the Benny Goodman Sextet. Jack has also performed with the New York City Symphony, the American Symphony, and the Orchestra of St. Luke's. His compositions, arrangements, and orchestrations have been performed by the Empire and New York Philharmonic brass quintets and the American Symphony Orchestra. Jack has been a member of the Local 802 Executive Board since 1989.
He was a featured trombonist and arranger on Garrison Keillor's American Radio Company on NPR from 1990 through 1994.
To view all of Jack Gale's works, click here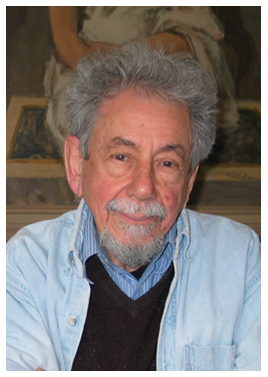 Matteo holds a degree in music from NYU, a MA more Columbia University and a DMA from the University of Arizona. In his youth he studied under a full scholarship at the Conservatory of St. Cecilia in Rome, Italy. His compositions cover a range of instrumentation and a wide assortment of ensemble pieces as well as music for orchestra. His arrangement of "Overture" from "The Marriage of Figaro" By Wolfgang Amadeus Mozart was used for the 1999 film, the Runaway Bride. Matteo lives in New Hope, Pennsylvania. Matteo spends his winters in Costa Rica and also enjoys teaching English as a second language.
To view all of Matteo Giammario's works, click here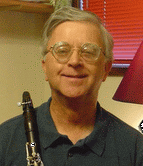 John Gibson creates interesting, well-crafted, fun and useful arrangements for woodwinds as soloists and in ensembles. John has over 600 pieces of music ranging from solos to duets to large woodwind ensembles. Many of them have been performed all over the world and reviewed in international woodwind magazines.

John was born in Dallas, Texas and began studying with Oakley Pittman, who was director of bands at Southern Methodist University and principal clarinetist of the Dallas Symphony. John and his family moved to Denver, Colorado where he studied with the retired principal clarinetist of the Denver Symphony, Val (Tiny) Henrich. Further studies with David Etheridge, Jerry Neil Smith, and John McGrosso completed his studies and resulted in a music education degree and a masters of music performance degree from the University of Colorado. During his time at CU, John discovered his interest in arranging, taking classes in that topic whenever possible. While clarinet has been his principal instrument, he also played oboe, flute, saxophone and penny whistles. He now lives in Vancouver, Washington (USA).
To view all of John Gibson's works, click here


A product of a Michigan band environment of great vitality, Mike credits his early trumpet teachers Eric Payton and Clarence "Jake" Wade for establishing and inspiring high standards of technique and musicianship. Mike was a music composition major at Michigan State University, studied trumpet with Byron Autry, and later studied composing music for film at University of California at Los Angeles.
After several years of writing and arranging for bands and studios in Hollywood, he moved to New York City and became involved in composition work of a different sort: typographic composition, and the world of printing, graphic design and art direction. While working as a designer and art director, and maintaining his connection to music through writing and piano performance, eventually the call of the trumpet was heard again. Trumpet studies resumed, first with Jerome Callet and later with Vincent Penzarella of the New York Philharmonic. Currently, Mike maintains an active schedule in trumpet performance in a wide variety of venues: pit orchestras, bands, small jazz combos, church services, jam sessions, various brass ensembles and orchestras, and also jazz piano performance.


To view all of Michael Green's works, click here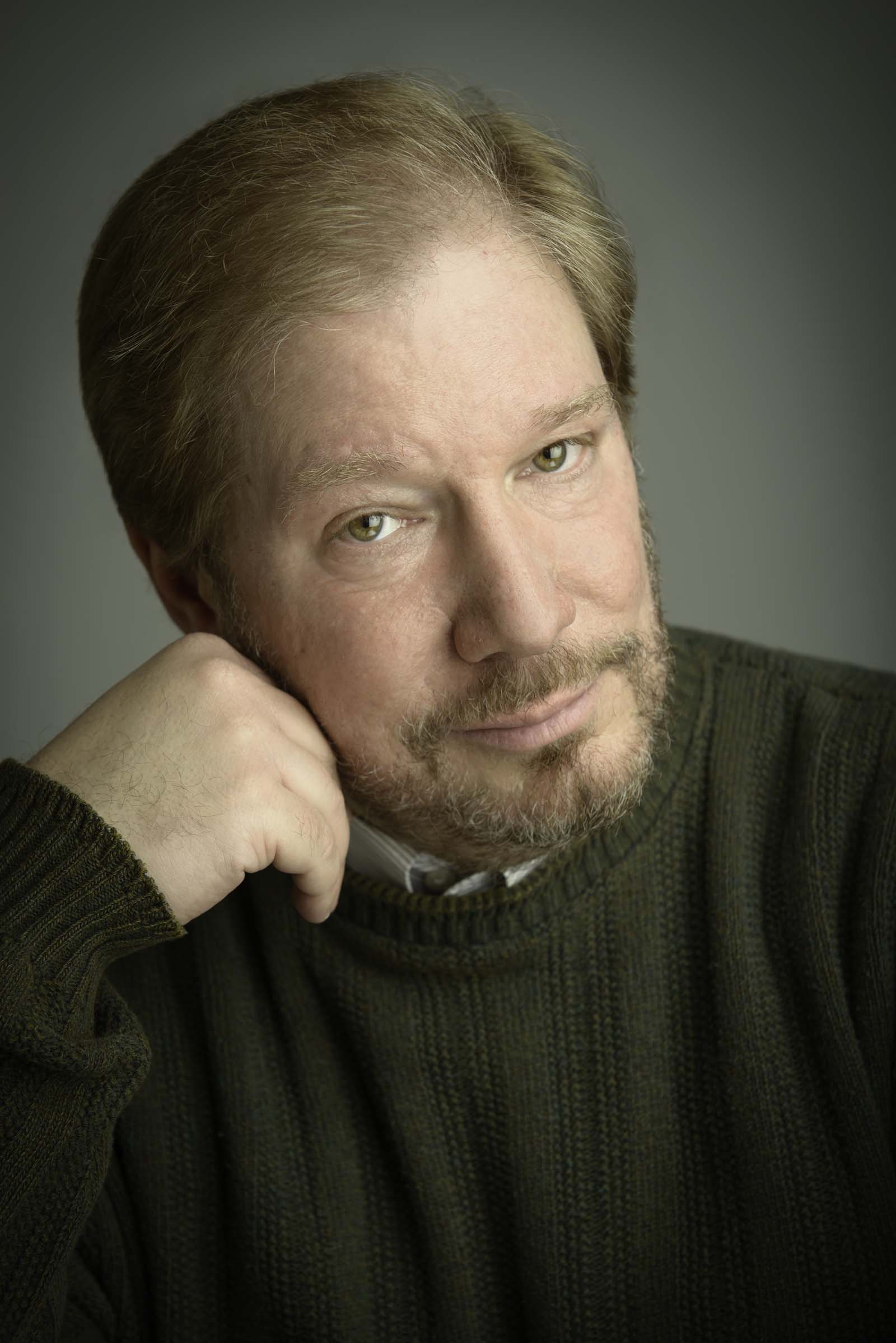 Charlie Greenberg is composer and arranger for upwards 1,000 instrumental and vocal arrangements, as well as scores of original pieces. His original theater music has been produced for over 25 years at venues including Off-Broadway's Vineyard Theater, Symphony Space, Lincoln Center Summer Festival, Eugene O'Neil Theater Foundation, Westbeth Theater, Stanford Lively Arts, Tribeca Performing Arts, Abrons Performing Arts Center, 42nd street's Clurman Theater and Mint Theater. Critically acclaimed theater works include the "Butterfly" (2008 & 2012), "Sky Boys" (2011) and "Young Charles Dickens", a 2016 nominee for Best Family Show by the Off-Broadway Alliance. He was an honoree of the New York City Children's Theater "Family of Artists" award in 2013.
He served as the principal arranger for New Jersey's Hunterdon Hills Playhouse from 1981 to 2013, where he also served as conductor/musical director. He is the founder of the HHP Early Jazz Orchestra.
Charlie holds an MA in composition from the Aaron Copeland School of Music (formerly the music department of Queens College), where he studied composition privately with George Perle. A devotee of classical chamber music, he has been commissioned and performed by string, wind and brass ensembles.
To view all of Mr. Greenberg's works, click here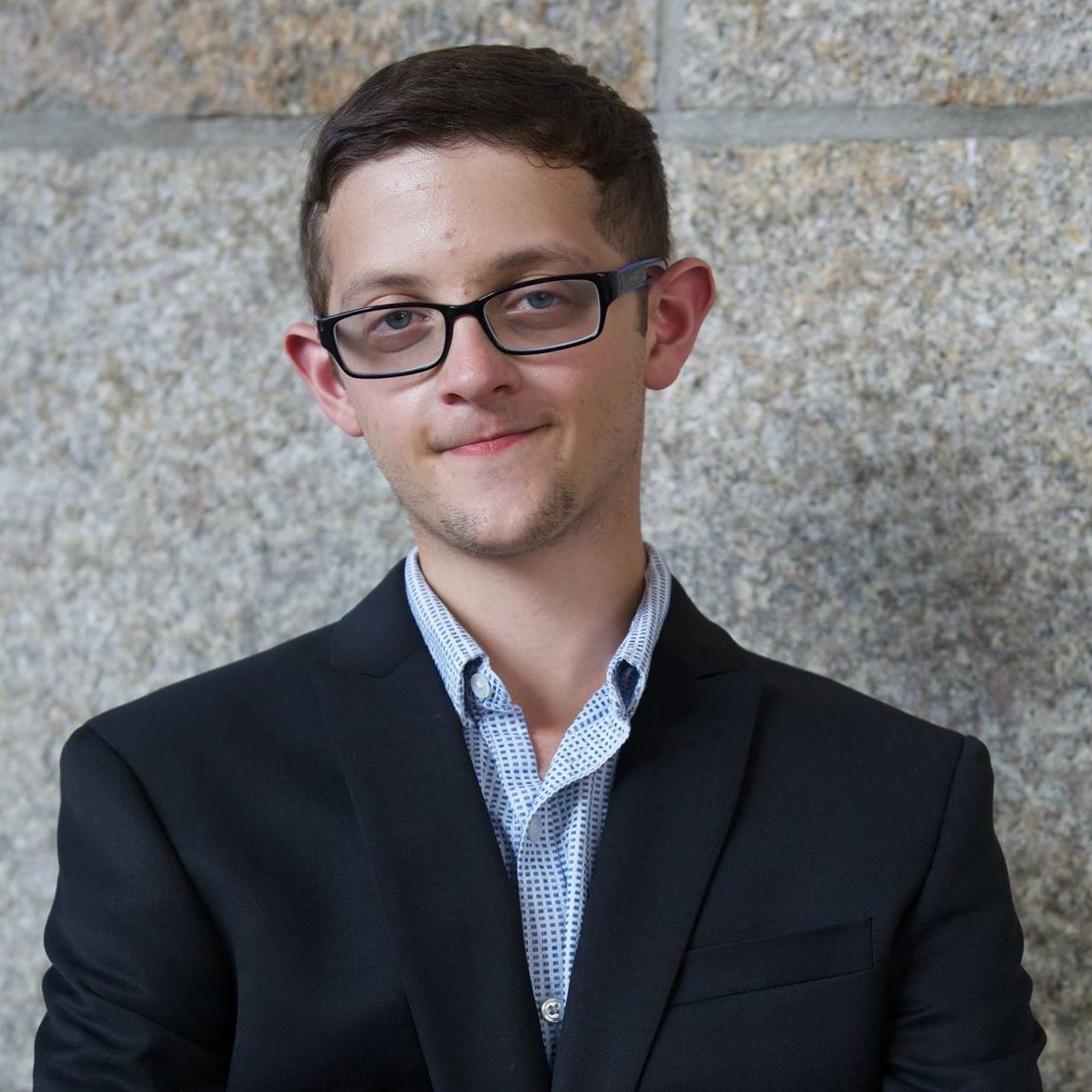 Gabe Greenwood is a commercial voice major at Belmont University, with an emphasis on composition/arranging. He has arranged over 100 works as a member of the Princeton High School men's a capella group, the Testostertones, and won back-to-back Outstanding Arrangement awards at the ICHSA, the second of which was accompanied by a 3rd place quarterfinal finish for his vocal group. He attended A Cappella Academy, a Los Angeles-based summer program led by Pentatonix bass, Avi Kaplan, and renowned arrangers Ben Bram and Robert Dietz. Gabe's a cappella arrangement of "Brave" by Sara Bareilles was written for, and premiered by, the Pennsylvania Girlchoir in September 2014 at the Liberty Medal ceremony for Nobel Prize laureate Malala Yousafzai. In July 2016, it was performed at the Let Freedom Sing festival in conjunction with the National Girlchoir Convention.
To view all of Mr. Greenwood's works, click here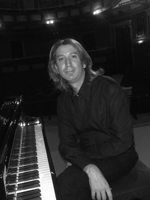 Josué Bonnín de Góngora was born in Madrid in 1970. At the age of eight he received his first piano lessons from his father. Soon after that, he starts writing his first compositions, like the "Waltz in C minor", a piece where his characteristic expressiveness can already be perceived, and two groups of works that he finishes during the next years: the "Poems" and the "Tales of Solitude". In 1992 he completes his formal piano studies and makes his debut at Madrid's San Juan Bautista concert hall, where he performs his own music along with works from Schubert and Chopin. By then he has already drafted two sonatas and the first movement of a piano concerto, and he devotes himself to composition.
Since his debut, he has been present in all the musical seasons of the Spanish capital, with concerts where he plays his own work as well as music of other composers, particularly Beethoven and Chopin. So far, he has given more than 300 concerts, participating in many Festivals around Spain, like the Pollensa Festival (Majorca), the Music Festival of Cartaya, Madrid's Christmas Concerts... Some of the concert halls where he has presented his music are Madrid's Centro Cultural de la Villa, Reina Victoria Theater, ONCE Foundation, Bohemios Theater, Centro Cultural Conde Duque, Casa de Vacas del Retiro, Príncipe de Asturias Theater, Canal Foundation, and the Ateneo. He has also given educational concerts at Madrid's major Universities. He has been awarded with the Candil Award 1995 for his work "Poem to Maria Luisa" and with the Cultura Viva Award 2006. He has also received several awards from Madrid's city council, thanking him for his close participation in the capital's cultural life.
His music has been published on three CDs, two of them with his piano work played by him, and the third one with his work "Poem to Maria Luisa Park", for piano, guitar and cello.


To view all of Josué Bonnín de Góngora's works, click here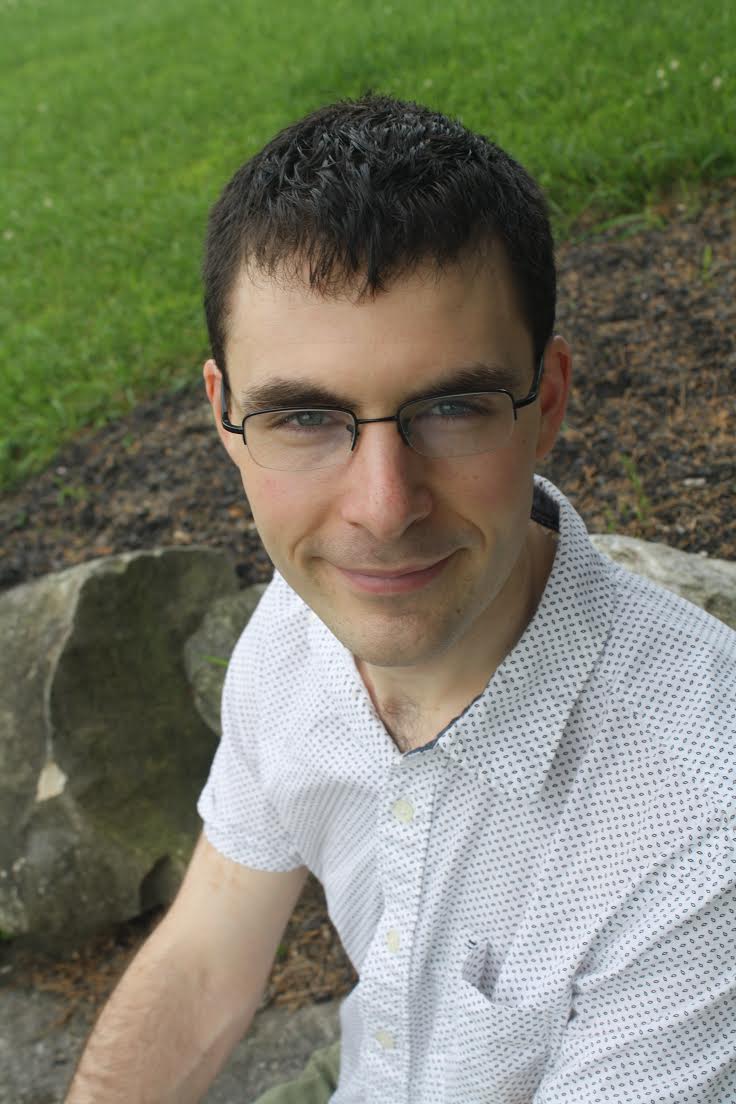 Ian Good's compositions and arrangements have been performed by the Gordon College Choir, Lyricora, the Westminster Bell Choir, Cape Symphony Orchestra, and various chamber groups and soloists. He has been commissioned by churches and school choirs, including LaGuardia High School in NYC, and his art song 'Nocturne in a Deserted Brickyard' was a finalist in the ASCAP Morton Gould Young Composer Award competition. Ian holds an M.M. in Composition from Westminster Choir College and currently resides in northern New Jersey. To visit Ian's personal website click here.
To view all of Mr. Good's works, click here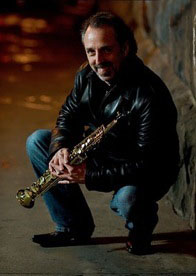 Scott Grimaldi, woodwinds specialist, plays a wide range of saxophones, flutes and clarinets and is also recognized as a producer, arranger, transcriber and copyist. He holds a B.M. degree from the Manhattan School of Music, NY, where he also did post graduate work, and is an alumnus of the Berklee College Of Music, Boston, MA. In addition, he studied privately with music icons Lenny Hambro, Adolph Sandole and Danny Trimboli.

Scott has performed with popular and iconic stage acts that include Aretha Franklin, Ray Charles, The Manhattan Transfer, Vanessa Williams, Frank Sinatra Jr., Rosemary Clooney, Linda Eder, The New Jersey Symphony Orchestra, Frankie Valli & The Four Seasons, The Temptations, Little Anthony & The Imperials and Etta James. He has also played in the orchestra for several Broadway musicals including "Steel Pier", "Kiss Of The Spider Woman" and "Me And My Girl", and joins the orchestra every summer for the Plays in the Park, Edison, NJ.

In the field of recording, Scott has worked for Grammy award winning record and jingle producers Tony Camillo, Jimmy Wisner and Bill Giant as a woodwinds player, arranger and copyist. His performances can be heard on various music projects including the soundtrack for the movie "Sprung", the TV show "Lifestyles Of The Rich And Famous", Venture Music Group/T.C. Records recording artists Freda Payne, The Dramatics, The 5th Dimension and on independent jazz vocalist Sandy Sasso's "Mixed Grill", an album which Scott produced, arranged and performed all woodwinds. On Sandy's album, he also had the privilege of conducting the Nelson Riddle Studio Orchestra.

In addition to performing and writing, Scott has analyzed numerous music copyright infringement cases for Music Research Consultants as a music transcriber. Janet Jackson, R. Kelly, Billy Joel, Madonna and Aerosmith are just a few of the noted artists whose litigation required his transcription work. Scott's book credits through Abkco Music Inc. include his role as Transcription Coordinator in the song books "The Rolling Stones Singles Collection", "Phil Spector, Back To Mono" and "Sam Cooke's Night Beat".

In the field of music education, Mr. Grimaldi has been an adjunct faculty member of the Fine Arts Dept. at Manhattan College, Riverdale, NY since 1989 as director of the jazz band and has taught various music courses, including one on the history of Rock and Roll. He is currently a faculty member of the music dept. at Princeton High School, Princeton, NJ. The Studio Band at PHS has won national recognition and has held the first place position in the NJ State Finals in 2008 and 2009 and the Jazz Ensemble won best sight reading in 2010. Previously, Mr. Grimaldi held a position as woodwinds teacher and director of bands at Cranbury School, Cranbury, NJ, working with beginners and middle school students. His private students have won auditions with organizations that include the CJMEA Regions & All-State Bands/Orchestras, NJ Youth Symphony, NJPAC Jazz For Teens, as well as acceptances at prestigious music conservatories/colleges.


To view all of Scott Grimaldi's works, click here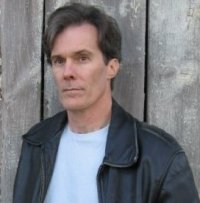 Charles Hammell creates music relevant to our times. Very much at home in the post-modern era of classical music, Charles draws upon a wide range of influences. A graduate of The University of the Arts in Philadelphia(1982), he sought a fresh, new musical language. He assimilates the rich variety of music in his own culture, ranging from rock , world music, American church music, American minimalism, and even Renaissance music. Charles has written commissioned works for chamber ensembles, orchestras, large choruses, and church choirs. He also creates works for his mixed ensemble of synthesizers and acoustic instruments.
In 2003, Charles was appointed Composer In Residence for Schola Cantorum at Tenth Presbyterian Church, Philadelphia.
In 1995, New Jersey Governor Christine Todd Whitman publicly honored Mr. Hammell for his musical contribution to the State's Martin Luther King Jr. Commission. The State selected his handbell composition Loose the Chains for inclusion in the Commission's Anthology of Bell Compositions commemorating the civil rights leader.
Charles also performs on keyboard. He has played with the Philadelphia Orchestra, Princeton Symphony, Princeton Pro Musica, Newtown Chamber Orchestra, West Jersey Chamber Orchestra, and several churches.


To view all of Charles Hammell's works, click here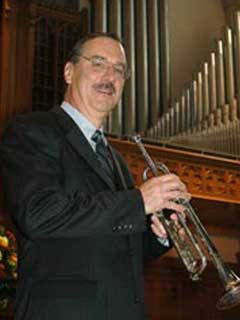 Douglas D. Haislip is currently a freelance trumpeter in the New York-New Jersey metropolitan area. He has performed with the Metropolitan Opera, New York City Opera, Lincoln Center Summer Ballet Orchestras, New Jersey Symphony, Colonial Symphony (Principal Trumpet), and the 92nd St. Y (New York) Chamber Symphony. In addition to his orchestral credits, Mr. Haislip frequently performs chamber music solos throughout the state. He has also performed in the pit for the Papermill Theater and Broadway shows. In 1981, he was a winner of the Metropolitan Y's Young Artist's solo competition. Mr. Haislip is principal trumpet and co-founder of Solid Brass, a ten-piece brass ensemble. With Solid Brass he can be heard on the Musical Heritage Society label and the Dorian Recordings label. He has also recorded on the Sefel label and has appeared on numerous specials of the PBS Television Network including the Met Gala, the State of the Arts, and the Joy of Bach. Mr. Haislip's trumpet instructors have included virtuosos Gerard Schwarz, former principal trumpet of the NY Philharmonic, and Mark Gould, principal trumpet of the Metropolitan Opera. Mr. Haislip has been on the faculty of Kean College, Bernards High School, Kent Place School, and Far Brook School as well as serving as the brass instructor for the New Jersey Youth Symphony. The Courier News has described Mr. Haislip as an "impeccable trumpeter" whose performance was "energetic and an extra treat for the capacity audience." "He played the most tasteful and liquidy gold trumpet heard in many years-Wonderful! Wunderbar! Magnifique! Magnifico!" The Newark Star-Ledger has said Mr. Haislip's playing was "enthusiatic," "studiously rehearsed," and "beautifully performed", while The New York Times has said "well played." Paul Somers of the Newark Star-Ledger stated "Also to be singled out was the equally telling trumpet solo by Douglas Haislip at the beginning of the final movement "(Shostakovich Symphony #5). The Schenectady Gazette said "Douglas Haislip played very nicely on the piccolo trumpet in the Baroque period selections". As an arranger, The New York Times said that "Douglas Haislip, one of the trumpeters, provided skillful, clever arrangements."
To view all of Mr. Haislip's works, click here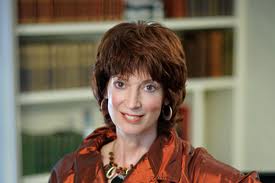 Barbara Harbach has a large catalog of works, including symphonies, opera, string orchestra, musicals, works for chamber ensembles, film scores, modern ballets, organ, harpsichord, piano, choral anthems, and many arrangements for brass and organ of various Baroque works. She is also involved in the research, editing, publication and recording of manuscripts of eighteenth-century keyboard composers as well as historical and contemporary women composers. Her work is available in both recorded and published form through MSR Classics, Naxos Records, Gasparo Records, Kingdom Records, Albany Records, Northeastern Records, Hester Park, Robert King Music, Elkan-Vogel, Augsburg Fortress, Agape Music and Vivace Press. Harbach is also the editor of the journal, Women of Note Quarterly.

"Harbach's music astonished me for its heavy reliance on the lyric and the beautifully (and cogently) framed melodic line. I could listen to her music for hours." American Record Guide ~ March / April 2008. " Harbach has distinguished herself as one of the preeminent American composers of any generation." All Music Guide ~ December 2007.

Harbach has toured extensively as both concert organist and harpsichordist and her lively performances and recordings have captured the imagination of many American composers, and the body of work written for and dedicated to Harbach is substantial. Musical America has called her "nothing short of brilliant," and Gramophone has cited her as an "acknowledged interpreter – and, indeed, muse – of modern harpsichord music." She was host of the weekly television music series Palouse Performance seen throughout the Inland Northwest.

Currently professor of music at the University of Missouri-St. Louis, she holds academic degrees from Pennsylvania State University (B.A.), Yale University (M.M.A.), Musikhochschule (Konzertdiplom) in Frankfurt, Germany, and the Eastman School of Music (D.M.A.). In 2002, Harbach received an honorary doctorate in music, honoris causa, from Wilmington College, Ohio for her lifetime achievement as a composer, performer, editor and publisher.

Barbara Harbach initiated Women in the Arts-St. Louis, a celebration of the achievements of women creators. The over 800 events by various cultural organizations in the St. Louis region provided audiences with new and historical examples of the work of women writers, composers and artists. In 2006 for her work Women in the Arts-St. Louis she was the recipient of the Arts Education Award from the Missouri Arts Council; the Missouri Citizen for the Arts Award; the Yellow rose Award from the Zonta International Club of St. Louis; the UM-St. Louis College of Fine Arts and Communication, Faculty Excellence Award; and in 2007 she was awarded the Hellenic Spirit Foundation Award.


To view all of Barbara Harbach's works, click here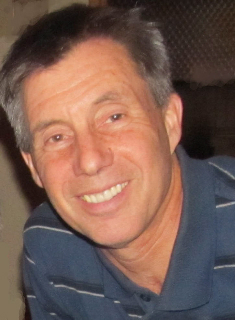 Scott Hartley is a freelance trombone performer and composer in the greater Detroit area where he keeps a trombone studio. He received his MM and DMA in performance and a minor in composition from the University of Michigan. He studied composition with Leslie Bassett, William Bolcom, William Albright and James Dapogny.
To view all of Scott Hartley's works, click here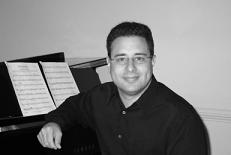 Ed Hirschman (b. 1967) is a graduate of Rutgers University (B.S.M.E.) and New York University (MBA). Like the archetypical brass composer Victor Ewald, Mr. Hirschman has formal training and a vocation based in engineering, with music a serious and lifelong pastime. While at Rutgers, he held down the lead trumpet chair in the Rutgers University Jazz Ensemble in a band that included some of today's strongest jazz talents such as Ralph Bowen, Harry Allen, Peter Bernstein, David Sanchez, Frank Lacy and Dion Parson (among others).
Mr. Hirschman was the 2005 winner of the Ars Nova Brass Composition Contest for his piece "Four Bridges." He is the founder/leader of the Atlas Brass Quintet, freelances as a solo trumpeter and is a member of the International Trumpet Guild and ASCAP.


To view all of Ed Hirschman's works, click here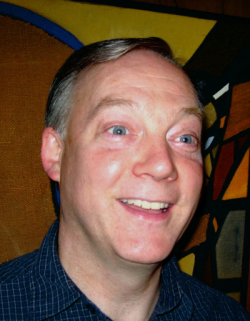 Christopher J. Hoh grew up in Reading, Pennsylvania, where he studied with Donald Hinkle. Later workshops and other study include Jean Berger, Daniel Moe, Robert Page, Timothy Seelig, Alice Parker, Kerry Krebill and Craig Jessop. 2013-14 commissions include: The Stuttgart German-American Chorus ' 'O Antiphons' and Memories of Lincoln;' Meistersingers of Orange County (CA) ' 'My Mistress' Eyes' and 'Ein Kind Geborn in Bethlehem;' St. Monica & St. James' Episcopal Church, Washington, D.C. ' 'O Sacrum Convivium;' and Shepherd University (WV) ' 'Dona Nobis Pacem.'
Carnuntum Archaeological Park (Austria) commissioned in 2011 'Ecumenical Meditation,' setting a multilingual text for SATB, flute, clarinet, cello & piano. The Helena (MT) Choral Week selected Hoh as Composer-in-Residence for 2008, premiering a double choir work, 'Holy, Holy, Holy Is The Lord God of Hosts' and giving a concert of his music. His mezzo-soprano song cycle 'I Breathed A Song' premiered at Vienna's Musikverein in 2011. Performed by several conductors and in multiple countries are two SSATBB works, "Evening Music: Five Sarton Poems" and 'Three Latin Prayers.'
To view all of Chris Hoh's works, click here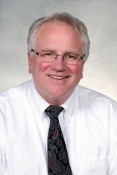 As a composer, Mr. Houghton has received awards for his large-scale musical documentary Pioneer Songs. The work, detailing the first wagon trains to California, was premiered in 1993. He was awarded the Meet the Composer prize for this work, and was subsequently elected to ASCAP. Houghton's Victory Songs premiered in 1995 to much acclaim. The work, composed to honor our World War II veterans, commemorated the 50th anniversary of the end of World War II. Recently Mr. Houghton completed his third historical song cycle, Passion Songs, depicting the passion and death of Jesus Christ. It was premiered in 2001 in St. Louis, MO.
Eric Houghton began his piano studies at an early age in the New Jersey shore community of Harvey Cedars. Over the past twenty years, he has performed more than 30 solo recitals throughout the Eastern United States, including New York, New Jersey, Michigan and Missouri. He has performed at Weill Recital Hall and Hubbard Recital Hall in New York and at the Sheldon Recital Hall in St. Louis, MO.
Mr. Houghton has won many local competitions and was the recipient of the Arthur Judson Freshman Award upon his arrival at Westminster Choir College, where he received his Bachelor of Music degree. He received a Master of Music Degree in Piano Performance from the Manhattan School of Music. Currently, he is on the artist faculty at Westminster Conservatory, where he teaches piano and composition.


To view all of Eric Houghton's works, click here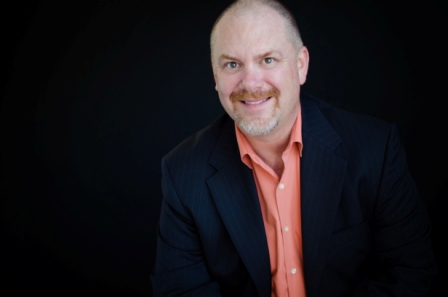 Dan Huffman's background is varied, and has roots in multiple experiences. Beginning as a piano student at age 9, Dan found his musical interest widened greatly in Junior High School, where he took up French horn. A rich and comprehensive music theory course provided though the unique program at Hilltop Junior High School in the middle 1980s led to a continued participation in the band program in high school, and finally a decision to become a band director. Dan has served students in Missoula, Montana, then in Queen Creek, Florence, Higley, and for the last 7 years, Gilbert, Arizona. Dan came to Gilbert as assistant director for the Desert Ridge High School band program, followed by 5 years as head director at Campo Verde High School, and ultimately he served as assistant at Gilbert High School.
Dan earned his Bachelor's of Music Education degree in 1995 from the University of Montana and completed his Master's Degree in Conducting at the American Band College in Ashland, Oregon in 2010. It was while serving as a band director in schools with challenging funding problems that Dan began following his dream of writing music. In this case, necessity really was the mother of invention! Dan has written several pieces for use by his own bands, and also has written on commission for 2 Arizona high schools and also for high schools in Texas and Connecticut, including two complete marching band shows, both arrangements based on film scores. Dan continues to offer composing, arranging and copy work, as well as private music lessons, through his home studio, FANAFI Music (on the web at www.fanafimusic.com).
Dan is also a professional musician and currently is a freelancer, acting as a substitute for local professionals. In the past, Dan has performed with the Symphony of the Southwest, the Salt River Brass, the Missoula Symphony Orchestra and the Redlands Symphony Orchestra, in addition to the Wind Ensembles of both the University of Montana and Northern Arizona University, and the Symphony Band of the University of Redlands. During high school, Dan also performed with the San Diego Youth Symphony under Louis Campiglia. Dan's horn teachers included Irving Rosenthal, George Cable, James and Mary Keays, Larry Conrad, and Susie Fritts.
Currently, Dan is the conductor of the Chandler-Gilbert Community College Summer Band, a seasonal adult band that meets on campus each summer and performs for local senior and community centers.
To view all of Dan Huffman's works, click here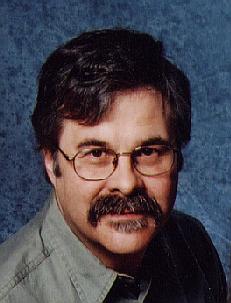 Brass instruments, and in particular the horn, feature strongly in the music of Australian composer David Keeffe. English-born, David Keeffe started composing when a student at Dulwich College, culminating in a performance of a trio for horn, violin and piano in a house music competition. He then attended Trinity College of Music, London and the University of York, where he studied composition with John Tavener, David Blake, and the late Berthold Goldschmidt, conducting with Bernard Keeffe and Graham Treacher, and horn with John Burden. While at Trinity he won the Prize for Brass Instrumentalists and the Chappell Composition Prize with the same performance! Moving to Australia in the '90s inspired David Keeffe to compose with renewed vigour, producing works for brass band, orchestra and solo horn, amongst others. In 2006 he won first prize with his slow march 'the Eleventh Day', at the Melbourne International Festival of Brass. More recently he has completed a substantial work for Symphonic Band and a setting of Wilfred Owen's "Strange Meeting" for Baritone and chamber orchestra. David Keeffe has a BA in Music from the University of York, a Fellowship of Trinity College London (FTCL) in French Horn, and has recently returned to University to complete a Master's degree in composition. Incidentally, he also has a PhD in computer science, also from the University of York.


To view all of David Keeffe's works, click here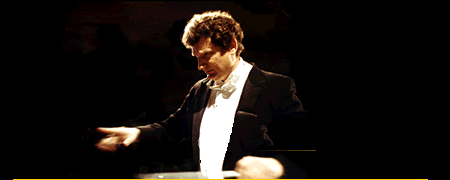 Larry Kursar is a founding member of the chamber music ensemble, Crosswinds Trio, where his unique and innovative arrangements have helped establish the high brass trio (trumpet, horn and piano) as a viable chamber music ensemble. The Crosswinds Trio has performed Mr. Kursar's works across North America and Europe and the group is represented by CMI Entertainment. His brass quintets arrangements have been played by the "President's Own Marine Band Brass Quintet", the Main Street Brass Quintet and the Appalachian Brass Quintet in prestigious venues such as the Academy of Music in Philadelphia.

Mr. Kursar is also widely acclaimed as conductor and performer. He is currently in his 20th year as Conductor and Music Director of the Hunterdon Symphony Orchestra. Mr. Kursar holds degrees in conducting, French horn performance and music education. His Bachelor of Arts degree was earned at the College of New Jersey and his two Masters degrees at New England Conservatory, where he received high honors in conducting.


To view all of Larry Kursar's works, click here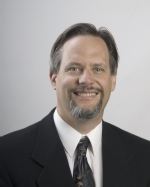 Born and raised in the Chicago area, Mark Lathan received his Bachelor's degree in trumpet performance from Northern Illinois University in 1983, where he studied trumpet with Ron Modell and jazz arranging with Frank Mantooth. He has arranged and composed music in a wide variety of styles, from jazz and concert works to record dates and films. During the mid 1980's Lathan was very active in the Rockford area, working as keyboardist, arranger, and music director for entertainers Mike Williamson and Dorothy Paige-Turner. During this time he was also a contributing arranger and performer for the American Cancer Society's Magic Monday annual concert series, held at the Metro Center and Coronado Theatre.

Relocating to Los Angeles in the early '90's, Lathan earned his Ph.D. from UCLA, studying composition with Roger Bourland, Ian Krouse and film composer Jerry Goldsmith. While at UCLA he also received the Henry Mancini Award in Film Composition. Lathan returned to the Chicago area in 2003 and took a faculty position at Waubonsee Community College in Sugar Grove, where he presently teaches theory, applied composition and brass, and humanities. He is also the director of the Waubonsee Chorale and Chamber Chorus.

Lathan's jazz and choral works have been published by C. L. Barnhouse, Doug Beach Music, and Yelton Rhodes Publishing. He also counts among his compositions two choral cantatas, Inheritance of Love and Song of Hope, and was a contributing arranger for jazz drummer Louis Bellson's Sacred Concerto, which was released on the Percussion Power label in 2005. Two of his flute ensemble arrangements appear on the 2005 CD release, "Above and Beyond" by the Los Angeles Flute Quartet. His trumpet sonata was premiered by Mark Baldin in 2005 and his trumpet concerto in 2009 with Baldin and the Rockford (IL) Symphony, under the baton of Steven Larsen.

Mark Lathan lives in suburban Chicago with his wife Barbara and son Matt.


To view all of Mark Lathan's works, click here

Dr. Craig Levesque (1975 - ) is a composer, arranger, copyist and horn player based in central New Jersey. His music has been performed throughout the country, and he has been commissioned by groups throughout the northeast.

Dr. Levesque serves as a part time lecturer at Rutgers University and New Jersey City University, where he has taught Theory, Analysis, Ear Training and Orchestration. At the Westminster Conservatory, he teaches Horn, composition, theory and ear training, and performs regularly with the Faculty Woodwind Quintet, the Westminster Winds. He also performs regularly with the Atlas Brass Quintet.

Dr. Levesque holds degrees from of the University of New Hampshire (B.A., Music Theory and Composition; M.A., Music History) and Rutgers University (Ph.D., Music Theory and Composition). His primary horn teachers were John Boden and Jean Rife, and his primary composition teachers were Niel Sir, Dr. Andrew Boysen, Jr. and Pulitzer Prize winning composer Charles Wuorinen. Dr. Levesque's compositions and arrangements are available through Art of Sound Music (artofsoundmusic.com).


To view all of Craig Levesque's works, click here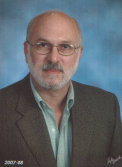 Bruce Levine utilizes his talents over the entire spectrum of the musical, theatrical and literary worlds. At age twelve he became friends with Leonard Bernstein, a friendship that lasted nearly thirty years. At fourteen his career as a composer and oboist, specializing on the English Horn, began simultaneously and skyrocketed in tandem ' within a year he was playing under such renowned composer/conductors as Gunther Schuller and Elie Siegmeister and at age sixteen he was playing with the Boston Symphony Orchestra at Tanglewood under Erich Leinsdorf and Sir Adrian Boult; seventeen on Broadway in the original cast of Rosencrantz And Guildenstern Are Dead; the National Symphony in New York; on call for the New York Philharmonic and, after a private audition with Leopold Stokowski, the American Symphony.
Steadily turning out new compositions Leonard Bernstein said of his early works that they evinced 'real musicality!' and they rapidly began appearing on concert programs at Tanglewood and other venues around the U.S.
Marrying his classical work with the theatre his works have been performed at Lincoln Center, Broadway and Off-Broadway. His songs have been recorded in New York and London (with the London Symphony as the back-up orchestra) in addition to writing the feature song Five Fingers for Sesame Street as well as choral arrangements for Quincy Jones, Chuck Mangione, Barry Manilow and Stevie Wonder.
His work in the theatre has spanned nearly every discipline in one hundred fifty nine professional and thirty nine academic productions including for such legendary producers as David Merrick and Joseph Papp. At nineteen he became the youngest musical director in the history of Broadway and as a conductor/pianist he has worked with Allen & Rossi, Michael Amante, Claire Barry, Orson Bean, Laurie Beechman, Betty Buckley, Brett Butler, Red Buttons, Charlie Callas, Cab Calloway, John Carradine, Jack Carter, Arlene DeMarco, Teresa DeZarn, Joey Faye, Fyvush Finkel, Ian Finkel, Bob Fitch, Four Aces, Four Lads, Patricia Heaton, Dave Konig, Allan Jones, Julius LaRosa, Liz Larson, Mal Z. Lawrence, London Lee, Peter Lemongello, Mayor John Lindsay, Avon Long, Joni Mitchell, New Chordettes, Paige O'Hara, Betsy Palmer, Sir James Randolph, Cliff Robertson, Nipsey Russell, Richard Shull, June Valli, Fran Warren and Irwin C. Watson. Other co-performers, composers and conductors include: Henk Badings, Ara Berberian, Nico Castel, Phyllis Curtin, Anne Elgar, Candy Finch, Ezio Flagello, Dizzy Gillespie, Batyah Godfrey, William Hellermann, Gerald Humel, Robert Jones, Gene Krupa, Mike Longo, Ursula Mamlok, Jane Marsh, Jimmy Merrit, James Moody, Vladimir Padwa, Shulamit Ran, Judith Raskin, John Reardon, Jose Serebrier, George Shirley, Beverly Sills, Joanna Simon, Veronica Tyler and Pinchas Zuckerman. He has appeared on such television shows as Entertainment Tonight and the Joan Rivers Show and, as an actor, on One Life To Live.
As a writer of fiction Bruce's catalogue includes the show-biz thriller Caught In The Crossfire, Detective Winston murder mystery novels and short stories, three murder mystery shows, musical theatre libretti, short stories, essays and short works, magazine articles and the screenplay Ripper. His extensive theatre and show business background led him into writing murder mystery shows, a natural offshoot of his predilection for murder, at least on paper. His works have been published in a variety of media and his shows produced in New York and around the country. His latest stories: The Jeremy Saunders Stories, A Cup Of Tea and Harbor Neck take Bruce and his readers on an entirely new adventure where home and family prevail and love and relationships triumph over everything, Shades of Gray and the humorous sketch Three Pieces of Swiss Cheese.
New music and theatre projects include a String Quartet, Monologue 3 for cello solo, Monologue 4 for clarinet solo, Monologue 5 for alto flute solo, Monologue 6 for trombone solo, Monologue 7 for electric bass solo, Chamber Suite No. 1 for mixed chamber ensemble, Homage To Copland for brass and percussion and, theatrically, the musical direction of The 25th Annual Putnam County Spelling Bee at the Vail-Leavitt Music Hall, Gypsy at Suffolk County Community College and the Off-Broadway hit Addicted To Show Business starring Dave Konig.
A native of Manhattan, Bruce lives with his wife, actress Lydia Franklin, and their dog Daisy.
To view all of Mr. Levine's works, click here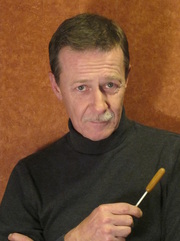 John Lorge was born in Oshkosh Wisconsin in 1956. He majored in music at the University of Wisconsin, Madison and was principal horn of the San Diego Symphony and San Diego Opera from 1987-2007. He joined the San Diego Symphony in 1978. John was called to play often with the Los Angeles Philharmonic, Milwaukee Symphony and St Paul Chamber Orchestra. John performed with Los Angeles recording sessions for TV and Motion Pictures.
John has also served as soloist and chamber artist extensively over his career. In September 2005, he performed the Horn Concerto #1 of Richard Strauss with the San Diego Chamber Orchestra (now Orchestra NOVA) to critical acclaim. He has been a part of that orchestra since 1983. As a member of the woodwind quintet, Arioso, he received accolades from their divine recordings.
His compositions for the San Diego Symphony and chamber ensembles across the nation have been received with enthusiastic ears. John, part Menominee Indian, (his wife part Ojibwa) composed an incredible Tone poem in 2002, 'Ginan Nishnabe' played by the San Diego Symphony that met with critical acclaim from both the audiences and critics. Lorge has composed for that Symphony as early as 1985. His "Tuba Concerto' premiered in 1993 with Matthew Garbutt as soloist and Maestro Yoav Talmi conducting. In 1998, his 'Jubilations for Orchestra' opened the winter season with Maestro Jung-Ho Pak conducting. Lorge has also arranged music for many ensembles including the San Diego Symphony and Alan Paul of the Manhattan Transfer. Lorge has arranged much music for Horn Quartet and Brass quintet. John's most recent arrangements have focused on the ensemble, Hornswoggle. In the spring of 2012 John became conductor and arranger of the La Jolla Brass.
To view all of Mr. Lorge's works, click here
Simeon Loring is professor emeritus of music (CUNY) and a former member and guest conductor of the Goldman Band. For twenty-five years he conducted an annual series of seven concerts a year with the Kingsborough College Band. He has been a guest conductor in Great Britain and Japan. Since 2003, he has been the conductor of the Stockbridge Sinfonia in Lenox, Massachusetts. He has played in numerous Broadway and Off-Broadway shows, and is a founding member of L'Amore della Musica, a woodwind quintet. He spends his free time making arrangements for various musical ensembles. He is a board member of the Amore Opera, and a former board member of Mr. Holland's Opus Foundation and the Amato Opera Guild.
To view all of Simeon Loring's works, click here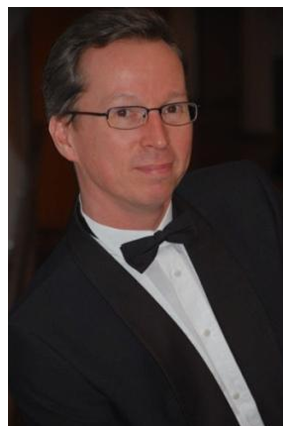 Ingo Luis is an internationally renowned bass trombonist, composer and arranger. He has studied arranging with Jerry van Rooyen and Peter Herbolzheimer, and studied trombone with Jiggs Whigham, Erik van Lier and Michael Junghans, among others. He is a former member of the "Starlight Express Orchestra" in Bochum, Germany and "Beethovenorchester" in Bonn. Based in Pulheim, Ingo has played bass trombone for the WDR Radio Orchestra Cologne since 1995 and is in demand as coach and performer at workshops and clinics for big bands and various brass ensembles. In 2004, he was a soloist and clinician at the prestigious "International Trombone Festival" (ITF) in Ithaca, NY.
Ingo is one of the finest arrangers working in any idiom for brass ensembles today, with an approach firmly rooted in the jazz tradition. His arrangements have a true jazz authenticity which is masterfully demonstrated through both a lushness of textures as well as a solid sense of swing. His works have been played and recorded by musicians worldwide including international euphonium virtuoso Steven Meade, with his recording of "Take 5" on the CD "Euphonium Magic Vol. 2 - The Music of Life" and the Boston Brass with their CD "Young Fogeys" featuring Ingo's arrangement of "Laura." Two of Ingo's CDs recorded with fellow jazz trombonist Ludwig Nuss ("Hornplayers Can't Eat Garlic" and "The Return of the Hornplayers") have gained international recognition and regularly appear on lists of "most recommended" trombone ensemble recordings. To learn more visit www.IngoLui.de.


To view all of Ingo Luis' works, click here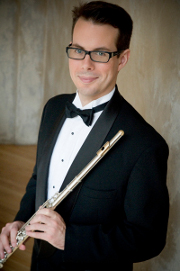 Flutist John McMurtery enjoys a multi-faceted career as a soloist, ensemble performer, orchestral musician and teacher. His innovative approach to concert programming, coupled with his unique ability to inspire audiences with performances of the most challenging contemporary music, has brought McMurtery tremendous acclaim as one of the most versatile performers of his generation. Of his debut performance of Carceri d'Invenzione IIb at the 2005 Lincoln Center Festival, The New York Times wrote: "…a tour de force for flute bristling with invention was played brilliantly by John McMurtery…[exploring] the extreme high and low registers of the instrument, zapping back and forth at hyperspeed…"

2002 marked McMurtery's debut at Carnegie Hall in New York City with the eclectic ensemble UpTown Flutes. In recent seasons, McMurtery has also been invited to tour extensively throughout Europe, performing recitals in France, Germany, Austria, Italy, and the Czech Republic. He made his much-anticipated European debut with the Vienna Chamber Ensemble in 2000 as part of the prestigious Wien Modern concert series. Adding to his discography, Mr. McMurtery recently recorded for the NAXOS label as principal flutist on a collaborative disc of world premieres by award-winning composer Sean Hickey. Mr. McMurtery's devotion to commissioning and performing works of contemporary composers earned him a debut at the innovative Focus! Festival at Lincoln Center in 2001, where he was selected to perform the American premiere of Nicola Sani's "I binary del tempo" (1998). His success led to immediate reengagement at the 2002 Focus! Festival for a performance of Roger Reynolds's "Transfigured Wind IV." Works commissioned for him include two virtuosic pieces for solo flute by James Romig: "Sonnet 2" (1999) and "Oiseau Miro" (2000). Mr. McMurtery has given countless premieres by renowned composers such as Sean Hickey, Jackson Hill, and Edward Taylor. In the interest of emphasizing programmatic diversity, he frequently performs works of Elliot Carter, Milton Babbitt, George Perle, and Brian Ferneyhough.

As an orchestral performer, McMurtery is currently section flutist with the New York City Opera orchestra. He is a frequent substitute flutist with the Metropolitan Opera Orchestra and the New Jersey Symphony Orchestra. During the summer, he tours Japan and Taiwan with the New York Symphonic Ensemble. In past seasons, McMurtery served as principal flutist of the Manhattan Chamber Orchestra and the Dicapo Opera Company, additionally performing with the New England Symphonic Ensemble and the Northeastern Pennsylvania Philharmonic.
Prior to his appointment as visiting Professor of Flute at the University of Nevada – Las Vegas for the 2006-07 academic year, Mr. McMurtery served on the music history and music theory faculty at the Westminster Conservatory young artist program as well as at the Drew University Summer Music faculty. Mr. McMurtery was also the featured artist in presentations at the Pittsburg State University Festival of New Music, the Associated Colleges of the South New Music Festival, Bucknell University, and Millsaps College. He regularly gives instrumental master classes throughout New York, New Jersey, and Washington State.
Mr. McMurtery earned a Doctorate of Musical Arts degree from The Juilliard School in 2005, where he studied with Jeanne Baxtresser and Julius Baker. He also holds a Master of Music degree from Rutgers University where he studied with Bart Feller, and Bachelor of Music degree from Central Washington University, under the guidance of Dr. Hal Ott.


To view all of John McMurtery's works, click here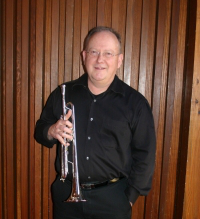 Bob grew up in the Salvation Army and started playing cornet when he was 7 years old. His first teacher was his father, who was the renowned euphonium soloist with the New York Staff Band. He then studied with Derek Smith, the cornet soloist, also with the NYSB. After high school, he went to West Chester University where he majored in Music Education, and studied trumpet with Ken Laudermilch. He did his post graduate work at the College of New Jersey where he majored in trumpet performance, studying with Ed Treutel from Julliard, and composition and arranging, studying with Frank Hunter.
He has soloed and played with many Salvation Army bands as well as with the Bucks County Symphony Orchestra, Musica 2000, Ambler Symphony, North Penn Symphony, Warminster Symphony, Princeton Brass Band, Delaware Valley Wind Symphony and Doylestown Symphonic Winds. He has been arranging music for various instrumental and vocal groups for over 30 years, and many of his arrangements are available on this website.
He currently lives in Doylestown, Pennsylvania with his wife, Lynn. They have three grown children: Jason, Erin and Lauren.
To view all of Bob McNally's works, click here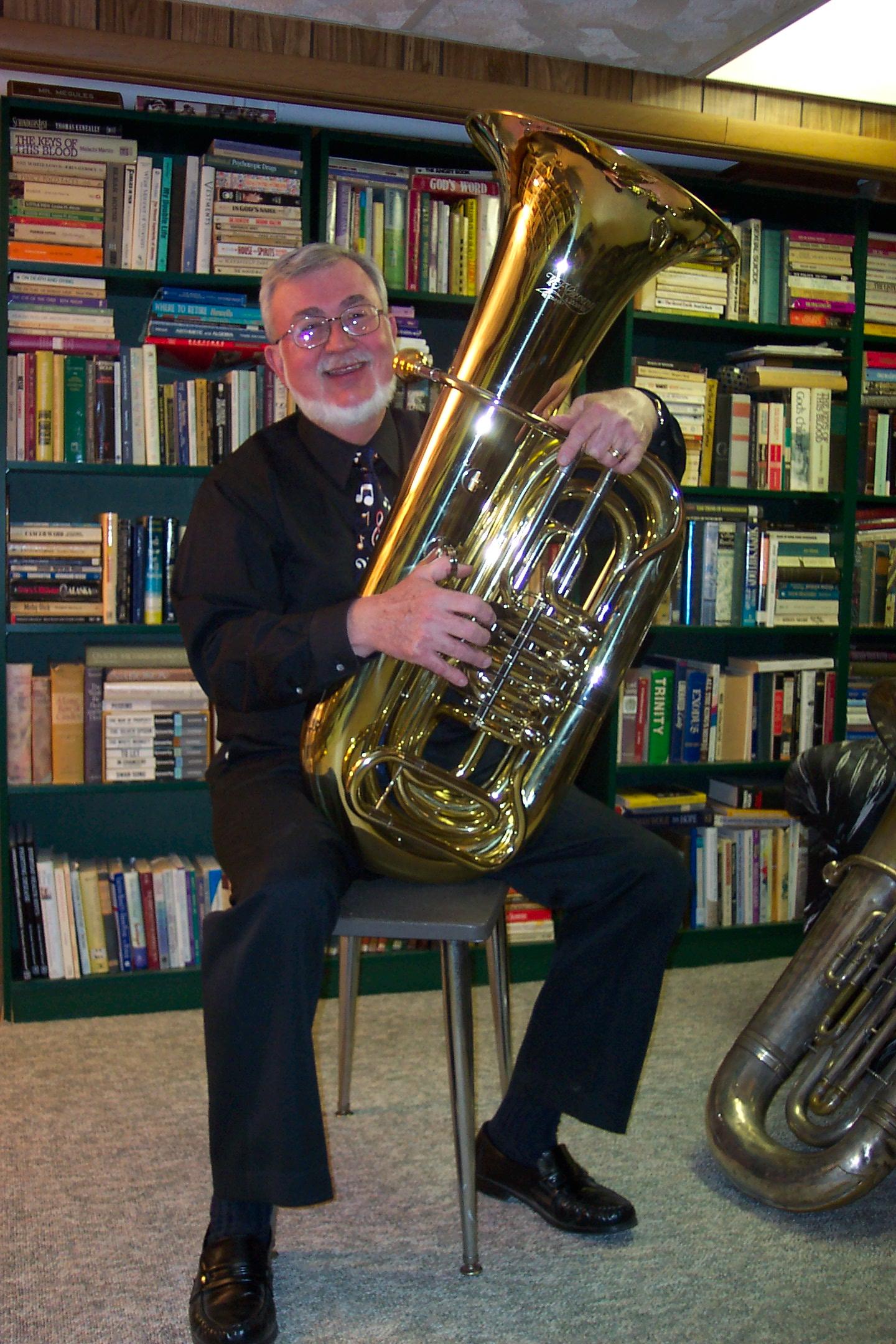 Karl Imre Megules holds a Bachelor of Arts in Music Education with an emphasis in piano from Trenton State College,(the College of N.J.). In 1973 he received a Master of Music, tuba performance emphasis, also from Trenton State College. In 1981 Mr. Megules received a N.J.Music Supervisors Certificate. For his masters' project Mr. Megules was under the tutelage of Prof. Stanley Austin. Prof.Austin wrote an original piece for solo tuba and orchestra dedicated to Mr. Megules. Mr. Megules did a masters' class with Mr. Harvey Phillips and did his principal tuba studies with Mr. Walter E. Sear of N.Y.C.

Mr. Megules is presently principal tubist with the Delaware Valley Philharmonic Orchestra (since 1975), and the Trenton Symphony Orchestra (since 1981). Mr. Megules has performed with the Princeton Symphony Orchestra, the Princeton Chamber Orchestra, the Newtown Chamber Orchestra, the New Jersey Opera Orchestra, harpsichordist soloist Igor Kipnis, Republican National Caucas-Ronald Reagan-President, Princeton Pro-Musica Orchestra, St. Peter's Orchestra by the Sea, Cab Calloway, Bene King, Dick Hyman-jazz piano-N.Y.C., and soloist with many orchestras and other performances to numerous to mention.

He is co-founder, along with his dear deceased wife Natalie, of the Trenton Brass Quintet Plus One and the Garden State Tuba Ensemble. The Garden State Tuba Ensemble was one of the first professional tuba ensembles in the country.

Mr. Megules has retired (2002), from the Bordentown Regional School District where he was the instrumental music director for 35 years. He is presently Adjunct Professor of Low Brass at Bucks County College .Mr.Megules was Music Director at Burlington County College from 2002 to 2006. Mr. Megules was also tuba instructor at the Lawrenceville School in New Jersey.

Mr. Megules is a contributing author of brass articles for Woodwind World-Brass and Percussion magazine. He has also been asked to write articles for the N.Y. Brass Conference Journal.

Karl and his wife Natalie had six wonderful children. Alicia, Mary, Celeste, Karl D., Charles, and Natalie E. who are all accomplished musicians.


To view all of Karl Megules' works, click here
Bio coming soon.


To view all of Tim Miles's works, click here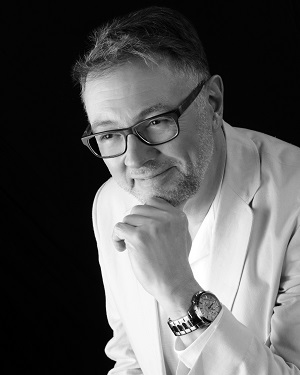 Spike Maiden Müller was born and raised in Worthington, Minnesota. He has a Bachelor of Music in Education and a Bachelor of Arts in Music and Philosophy from Cornell College in Mount Vernon, Iowa. He has worked variously as a music educator, musical instrument repair technician, and professional vocalist.
Spike's compositions and arrangements have been performed by the St. Croix Valley Community Band of River Falls, Wisconsin, the Saint Croix Valley Woodwind Quintet, the In-and-Out of Luck Woodwind Quintet, the Elementary and Middle School Bands of Luck, Wisconsin, and by the choirs of Wesley United Methodist Church, Minneapolis, Minnesota, Faith United Methodist Church, West Saint Paul, Minnesota, First Presbyterian Church, St. Croix Falls Wisconsin, and West Denmark and Luck Lutheran Churches of Luck, Wisconsin.
He currently plays Horn in the St. Croix Valley Community Band and Woodwind Quintet and is a tenor section leader with the Minnesota Chorale. He resides with his family in Luck. You can visit Mr. Maiden Müller's website at www.derspike.com
To view all of Spike Maiden Müller's works, click here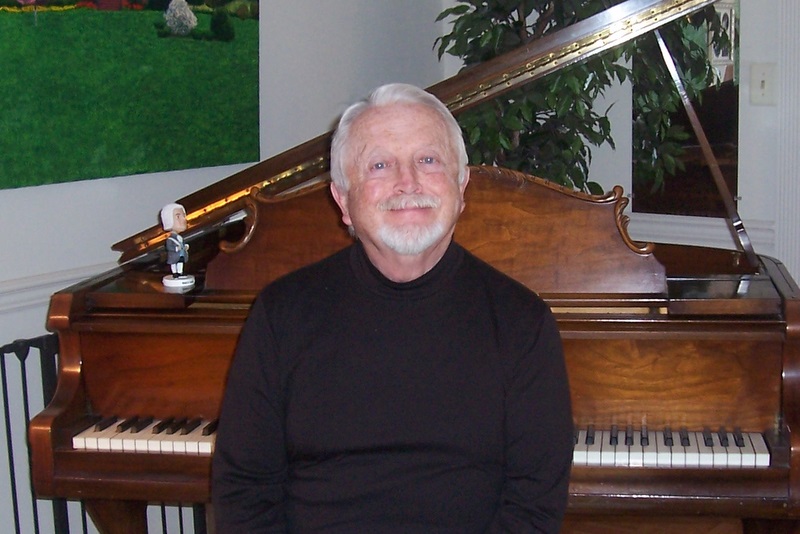 Paul Nagle is a well-published composer-arranger of jazz-pop based small ensembles and other music. He a trumpet player and retired school band director from Princeton, New Jersey.

Paul was born in Altoona, Pennsylvania where he started playing trumpet at age nine and began arranging while still in high school. He later studied arranging with bandleader Ed McGuire, and noted jazz trumpeter-arranger Jon Eardley.

He graduated from the Pennsylvania State University (Bachelor of Arts and Master of Arts in Music) where he was the co-first trumpet of the Penn State Marching Blue Band, and the leader of the Penn State Big Band. He did post graduate work at the Eastman School of Music, and was the winner of the Music Journal award at the Eastman Arrangers' Lab-Institute in 1964. While there he studied arranging with Ray Wright, Manny Albam, and Fred Karlin. He later studied trumpet privately with Ray Crisara and Carmine Caruso in New York.

Paul taught for many years in the public schools of Pennsylvania and New Jersey, mainly in South Plainfield, New Jersey. He has been an adjudicator at school band events, and has taught at Brookdale Community College in New Jersey, and at Bucks County Community College in Pennsylvania.

He has played trumpet with the Radio City Music Hall Orchestra under Paul Lavalle, for major entertainers with Atlantic City show orchestras, with the Tex Beneke Band, and the Harry James Orchestra under Art Depew. He leads his own Dixieland band, the Regency Ramblers, and enjoys playing occasional Dixieland tuba and jazz- cocktail piano. His beginning jazz improvising book, "Melodic Improvising" was published this year.

As a composer–arranger Paul has close to one-hundred fifty published works. He is the chief arranger and assistant first trumpet for the Garden State Symphonic Band, and is a member of ASCAP.
To view all of Paul Nagle's works, click here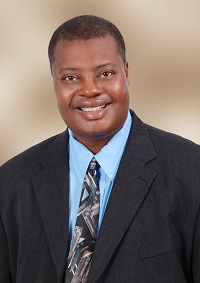 Gary Powell Nash, a native of Flint, Michigan is Associate Professor of Music at Fisk University in Nashville, TN where he teaches and coordinates courses in music theory, technology, composition, applied woodwinds and conducts the Fisk Jazz Ensemble. Nash holds a Ph.D. in Music Composition from Michigan State University.
As a composer of Western classical music, Nash has composed musical works for orchestra, band/wind ensemble, choir, art songs (four in Chinese), electroacoustic works and instrumental chamber compositions, including two short film scores. His music has been performed in all major regions of the United States and abroad on the continents of Asia and Europe.
Nash has received numerous grants, commissions and awards for his compositions including the 2007 UNCF/Mellon Foundation Faculty Seminar in Ghana. Others include Tennessee Music Teachers Association Composer of the Year, 2005-6, Mississippi Arts Commission, American Composers Forum, Carnegie Hall and Fulbright, where he was Visiting Professor of Music Composition at University of the Philippines-Diliman, May 30, 2000 - March 28, 2001. Eleven of his compositions are featured on compact disc with five of those appearing on Albany, Centaur and Citadel Records labels.

To view all of Gary Nash's works, click here

PHIL NORRIS, Professor of Music at the University of Northwestern, St. Paul (UNWSP), since 1993, teaches courses in theory, instrumental music education, music technology and others. He received his M.Mus. in trumpet from Northwestern University (Evanston, IL) and his D.M.A. in trumpet from the University of Minnesota. Dr. Norris' graduate study has been with such notable performer-teachers as Vincent Cichowicz, John Paynter, Arnold Jacobs, David Baldwin, and Gary Bordner. He is an active professional trumpeter, including performances with the Saint Paul Chamber Orchestra and the Minnesota Orchestra. As a published composer and arranger with such companies as Volkwein, Columbia Pictures Publications, and David E. Smith, Dr. Norris' Top 50 Orchestral Excerpts for Trumpet (Crown Music Press) has become a standard in the trumpet repertoire. In the Fall of 2007 he completed an orchestration of Eric Ewazen's Sonata for Trumpet, now available on rental from Southern Music Company as Concerto for Trumpet. The work was premiered by the Memphis Symphony in February 2009 to high acclaim by the composer and critics, and since then the work has received international performance. In addition, he has presented master classes at such prestigious conferences as the International Trumpet Guild (ITG), the Midwest International Band and Orchestra Clinic and state music education conferences. His has published articles in The Instrumentalist and the ITG Journal. In 2004, Dr. Norris was the recipient of the UNWSP Excellence in Teaching Award. Dr. Norris' bio appeared in Trumpet Greats, by David Hickman (ed. Tarr and Laplace, 2013), a biographical dictionary of 2000 important trumpeters from the Baroque era to the present. In the Fall of 2014, he will be making a teaching and performing tour of Southeast Asia.
To view all of Phil Norris' works, click here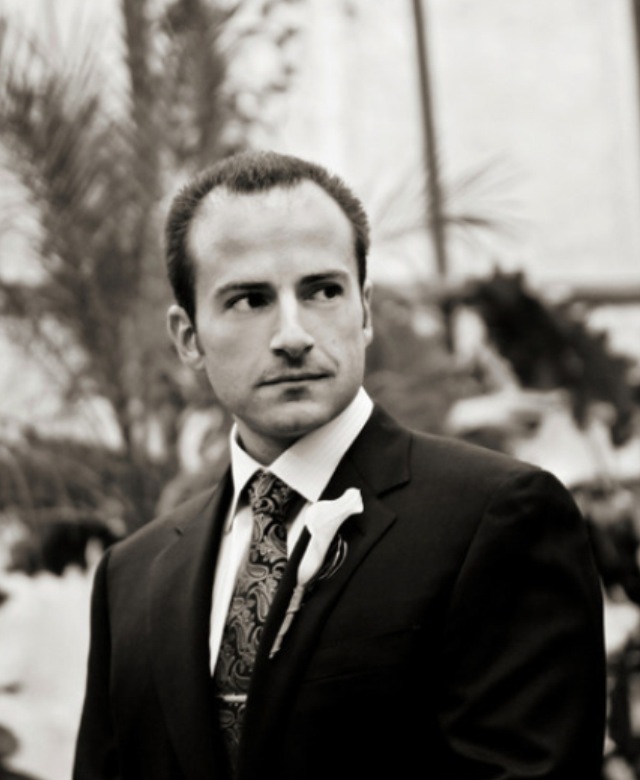 James Nova is Second/Utility Trombone of the Pittsburgh Symphony Orchestra and a talented arranger. He earned his bachelors from the Curtis Institute of Music and a Master's Degree on a full scholarship at the New England Conservatory of Music. His solo recording "Albanian Rhapsody" is a debut in both performance and composition for Jim along with his father, composer Anesti Nova. James has recently been arranging and recording classic film and orchestral works for Trombone Choir to much acclaim, and these will be coming soon to Art of Sound Music. These works have been performed by Trombone Choirs across the United States and sometime feature James as a guest soloist. To learn more visit www.jimnova.com.

To view all of James Nova's works, click here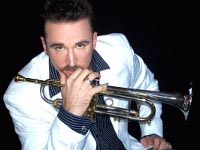 Chris O'Hara is an internationally renowned trumpet soloist, a chamber musician, and an educator. His playing is described as "virtuosic and impressive in every way" (Chicago Music Examiner) and "a treat beyond measure" (Arlington Advocate).

Already in his young career, Chris has performed over 2,000 events covering 47 states and 11 countries across North America, Europe, Great Britain, and Asia. His performance schedule has taken him to notable venues such as the Ravinia Music Festival, the Tanglewood Music Festival, the Bethlehem Musikfest, the Boston Early Music Festival, the Festival de Camara de Musica in Aquacalientes Mexico, the Nagoya Conservatory of Music, and Millennium Hall in Japan.

Before embarking on a solo career, Chris exclusively dedicated his efforts to the art of chamber music. At the age of 16 in his home town of Bensenville, Illinois, he had already formed his first brass quintet; in 1995, he was honored by WGN television for his efforts with this ensemble. Then, at 17, he formed his second brass quintet, the internationally acclaimed Synergy Brass Quintet. As founder of the Synergy Brass Quintet, he has been a regular guest on NPR's The Front Row, performed with the Mormon Tabernacle Choir, The Boston Pops, and Natalie Cole, and has recorded several albums available on the AAR record label. Chris continues to dedicate much of his time to chamber music through a wide range of ensembles.
As an advocate for new music, Chris has commissioned several works including Robert Martin's Four Places in New York for two trumpets and Karl Henning's The Angel Who Bears a Flaming Sword for solo trumpet. During the 2010/11 concert season, Chris will perform the world premiere of Ballad for trumpet and wind ensemble by Dr. R. Christopher Teichler and the world premiere of Dancing Embers for flugelhorn and wind ensemble by Robert Bradshaw at the 2011 International Trumpet Guild Conference. He can also be heard on the premiere recording of Samuel Adler's "Transfiguration: An Ecumenical Mass" on the album A Prophecy of Peace. In addition to performing, Chris is an avid arranger having arranged and edited over one hundred works for brass quintet, brass and organ, trumpet ensemble, and solo trumpet.

Chris has served on the faculties of the Shenandoah Arts Academy (Winchester, VA), the Boston University Tanglewood Institute (Lenox, MA), The Festival de Musica de Camara (Aguascalientes, Mexico), and the International Institute and Festival at Round Top (Round Top, TX). As the Brass Department Chairman of the South Shore Conservatory (Hingham, MA) he founded the South Shore Conservatory Trumpet Workshop, a summer music seminar for talented New England trumpet students. Chris is also a clinician for the Conn-Selmer Company and Denis Wick mouthpieces, mutes, and accessories and has presented countless master classes and clinics at public schools and the world's finest colleges and universities. Chris performs exclusively on Bach Trumpets, the Conn Vintage One Flugelhorn, and Denis Wick mouthpieces and mutes. He can be heard on recordings on the Paraclete, AAR, Radian Arts, and Rowjac labels and has appeared on National Public Radio, NBC, WGN, the Hallmark Channel, and more.
To view all of Christopher O'Hara's works, click here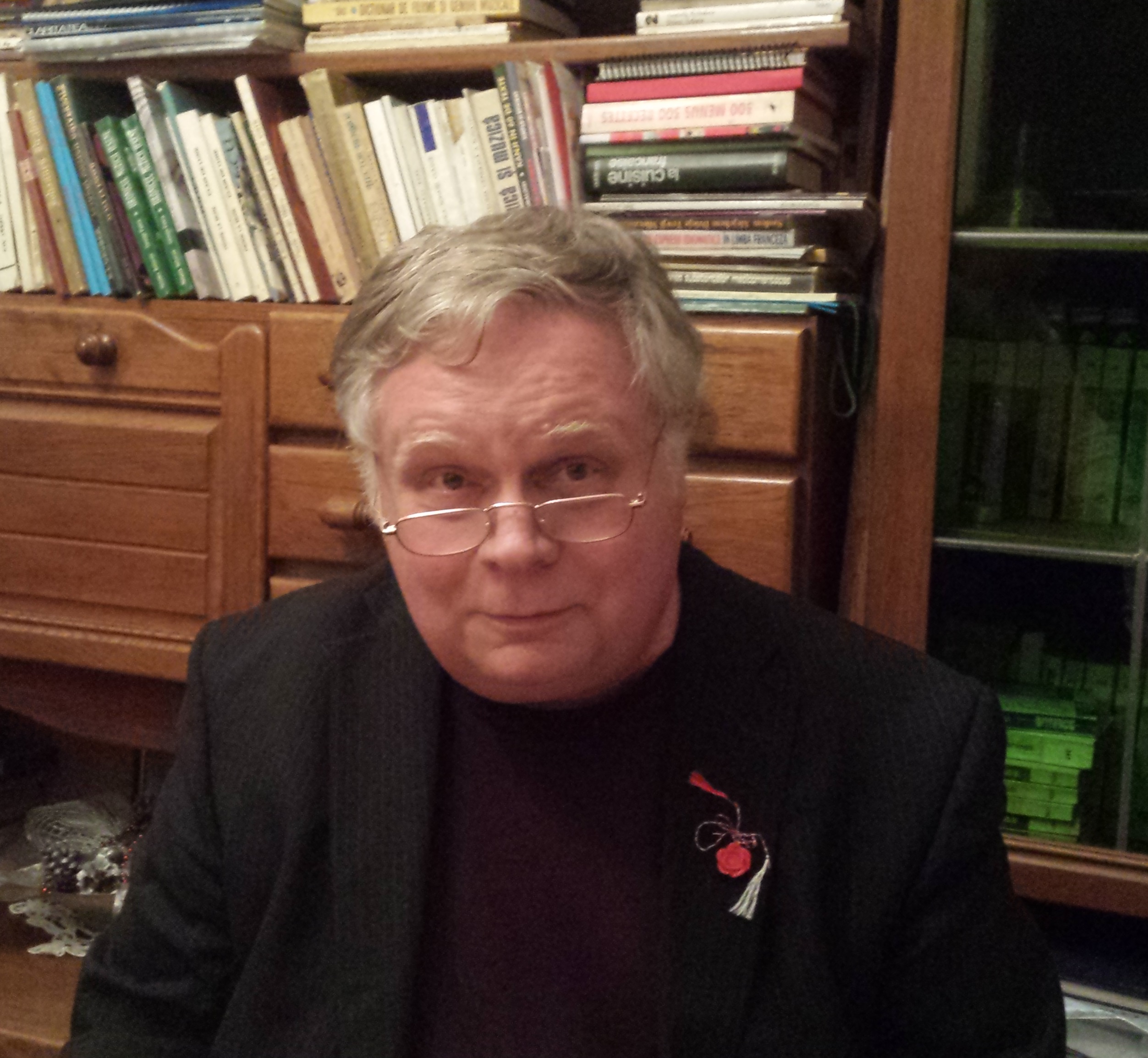 Born in 1952 in Pittsburgh to musician parents, Gregory Pascuzzi studied composition and conducting with Karel Husa among others, trumpet with Anthony Pasquarelli and Don Tison among others and piano with Julio Estaban and Stef Scaggiari. His compositions and arrangements have been played by soloists, chamber ensembles and orchestras in several countries, including noted trumpeters Phil Smith (ret. principal, New York Philharmonic), Ed Hoffman (ret. co-principal, Baltimore Symphony), Jim Thompson (professor at Eastman), Dennis Najoom (ret. co-principal, Milwaukee Symphony), Fred Mills (Canadian Brass), Terry Everson (Boston University/Boston Pops) and jazz legends Marvin Stamm and Mike Vax; Violinist Jose-Luis Garcia (former concertmaster, English Chamber Orchestra), Cellists Joanna Garcia (English Chamber Orchestra) and Anne Martindale Williams (principal, Pittsburgh Symphony), Opera singers Marietta Simpson and Rosemary Hardy, Clarinetists Karl Herman (principal, New Jersey Symphony) and Brian Hysong (New York City Ballet Orchestra), organist Jonathan Moyer (Oberlin Conservatory) and pianist Reto Reichenbach, ensembles such as the Baltimore, Detroit, Indianapolis and Pittsburgh Symphony Orchestras, the BBC Big Band, the New English Orchestra, the All Souls Orchestra and Big Band (London), the New York Philharmonic Principal Brass/Canadian Brass, New York Philharmonic Brass & Percussion, Washington Symphonic Brass, Westminster Brass, Volga Wind Band (Saratov, Russia) and major military and Salvation Army Staff bands in America, England, Australia, and Russia.
Following a brief stint with the West Point Band, he served 25 years with the US Army Field Band in Washington, D.C. where his duties included solo cornet with the concert band, pianist with the Soldiers' Chorus and Jazz Ambassadors and, ultimately, Chief Composer/Arranger. He's been a member of the Peabody Ragtime Ensemble and other Baltimore/DC freelance groups on trumpet and piano. Several of his pieces have been premiered at International Trumpet Guild Conferences and he has served as guest composer-conductor at the Credo Festival at Oberlin Conservatory as well as Composer-in-Residence with the annual Crescendo Summer Institute of the Arts in S'rospatak and Tok'j, Hungary.
To view all of Mr. Pascuzzi's works, click here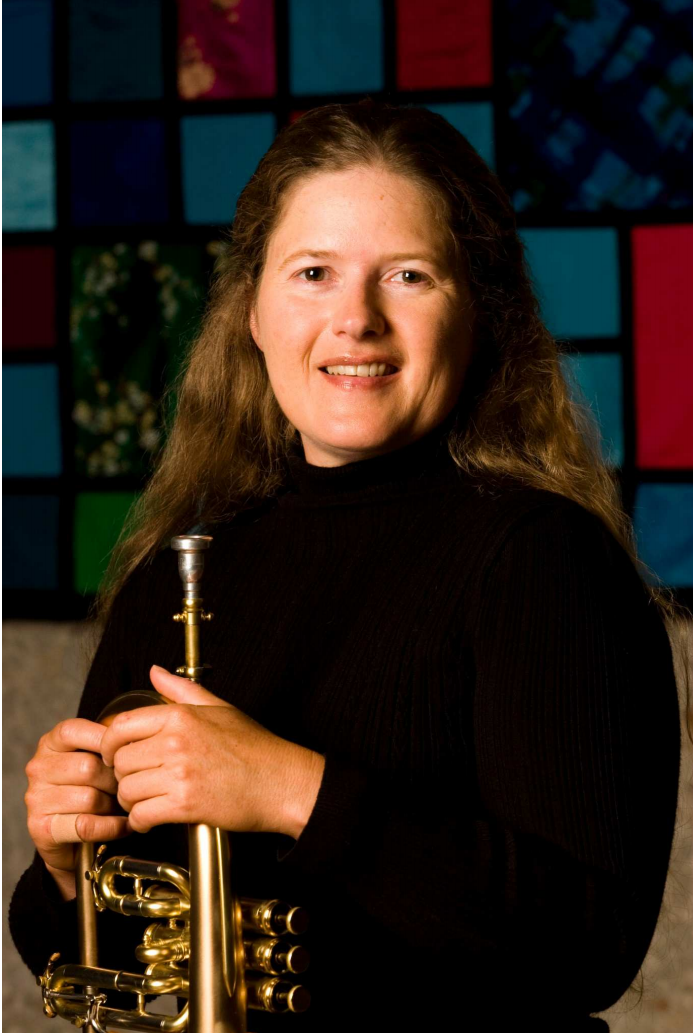 Michele Robeson-Howard composes and arranges creative settings of traditional hymn tunes with practical application for the church setting. These arrangements have been performed in hymn festivals and church services for years. While she primarily focuses on music for brass, she has also written church music for string ensembles and voice.
After receiving her master's degree in trumpet performance from Butler University, Michele spent the past 20 years providing her services as trumpeter and brass contractor for weddings and church services in the Indianapolis and Lafayette areas. She founded the Monument City Brass, a group of experienced free lance artists which provides music for concerts, church services, weddings and receptions.
In 2010, Michele founded the brass quartet and organ performing ensemble Rinati!. This unique ensemble plays arrangements of orchestra favorites, skillfully adapted for ensemble. The tone colors of the organ and excitement and versatility of the brass instruments lead to an exciting concert.
To view all of Ms. Robeson-Howard's works, click here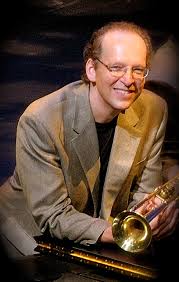 Randall Reyman is a trumpeter and composer/arranger who is very active in both the jazz and classical genres. As a classical performer, he has performed with the Illinois Symphony Orchestra, Millikin/Decatur Symphony Orchestra, and Peoria Symphony Orchestra. As a jazz/commercial trumpeter, Mr. Reyman performs with the Decatur Big Band, Millikin Faculty Jazz Sextet, the Sonic Exploration Society, and Four Other Brothers. At Millikin University, Mr. Reyman serves as Director of Jazz Activities, directing the Millikin University Jazz Band I and teaching jazz history, composition, jazz combos, and trumpet at the University. As a writer/composer/arranger, Mr. Reyman has published works with Mel Bay Publications, Solid Brass Publications, Columbia Publications, and Kendor Publications. His writing on music has been published in the Instrumentalist, International Trumpet Guild Journal, and Decatur Magazine.
To view all of Mr. Reyman's works, click here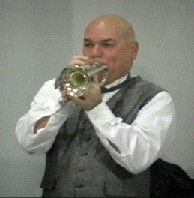 Gary Ross has a Bachelor of Science in music education from Towson State University (Baltimore) and a Master of Music in trumpet performance from Mason Gross School of the Arts at Rutgers University. He is a co-founder of Crosswinds Trio for which he performs and arranges much of their repertoire. He is also lead trumpet for the Hunterdon Hills Playhouse and is a freelance trumpet and piano player throughout NJ and PA. He has been teaching music in Lebanon Township for 32 years.
To view all of Gary Ross' works, click here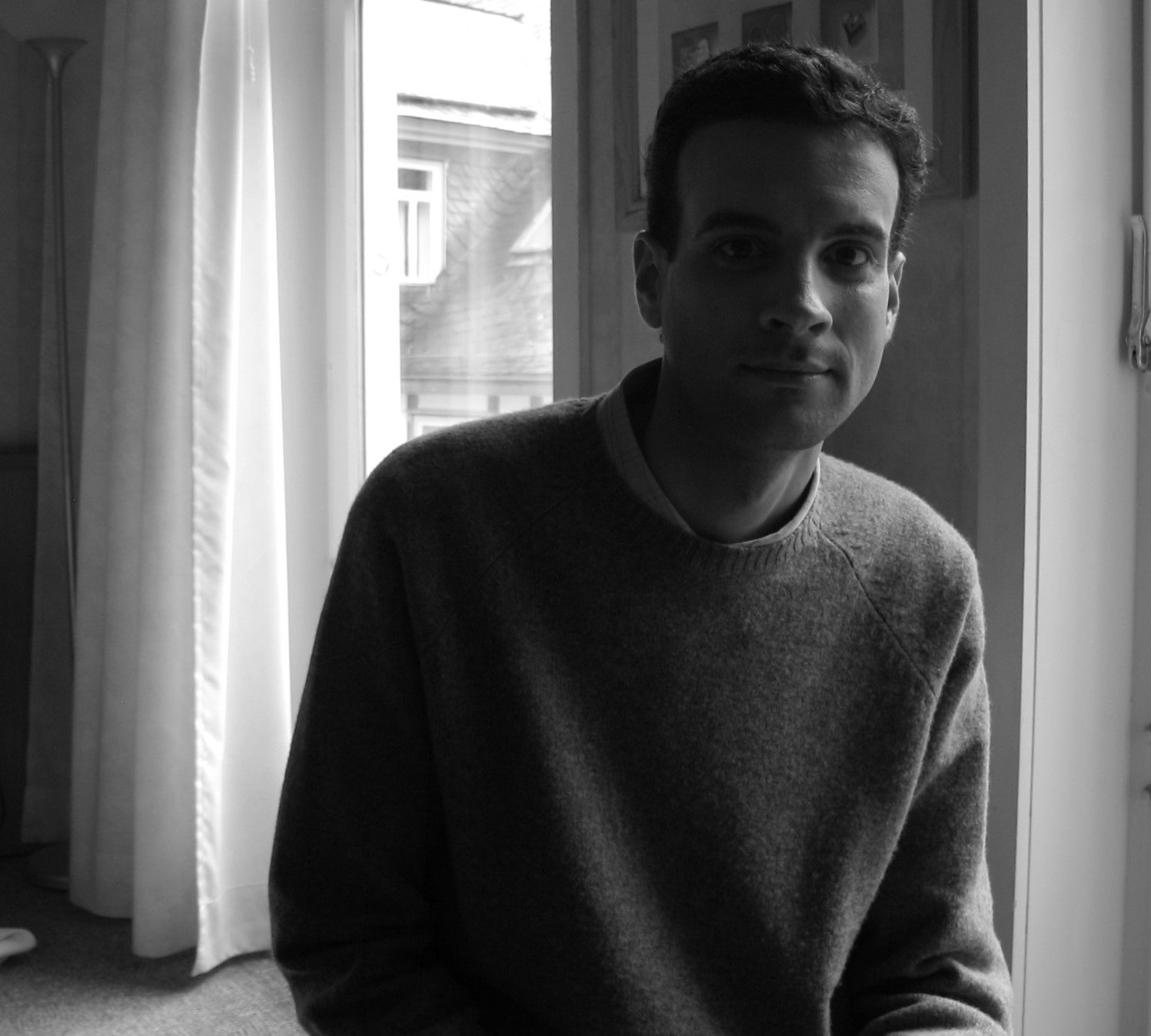 Jonathan Schubert (b. 1974) presently maintains an active, full-time career as a bass trombone player and composer in the greater Philadelphia area. Jonathan is bass trombonist with the Sarasota Opera Orchestra, Opera Philadelphia, Opera Delaware, and LaBamba's Big Band with Southside Johnny. Jonathan has played bass trombone for the Pennsylvania Ballet, Delaware Symphony Orchestra, Fairmount Brass Quartet, Chamber Orchestra of Philadelphia and the Philly Pops. He is a recording artist for NFL Films and can also be heard on Southside Johnny's award-winning album, 'Grapefruit Moon'. He began composing at age 9 and had his first official premiere in 1997 of 'Berceuse' with the Eastern Wind Symphony, with the composer conducting. In 2016, his fanfares were played to commemorate Sarasota Opera's completion of the world renowned Verdi Cycle. His compositions span many genres for ensembles of all kinds ' from educational concert band music to esoteric music for brass quintet, trombone ensembles, jazz band, solo violin and orchestra.
To view all of Mr. Schubert's works, click here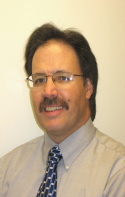 Michael A. Silvestri holds a Master of Arts for Teachers in Music Composition from Rutgers University, in New Brunswick, New Jersey, where he also attained numerous doctoral credits in the DMA program in Music Education. He attended the University of Bridgeport, in Bridgeport, Connecticut, and Jersey City State College, in Jersey City, New Jersey, where he holds a Bachelor of Arts in Music Education and was inducted into Who's Who in American Colleges and Universities. A music educator for twenty three years in the Madison and Roseland Public School districts, Mr. Silvestri has arranged and composed numerous pieces for elementary, junior high, and high school orchestras in addition to arrangements and compositions for full orchestra, guitar ensemble, solo guitar, jazz ensemble, and SATB chorus. A guitarist since the age of six, he has performed professionally as a guitarist and vocalist for over twenty five years. In addition, he composed and performed a solo classical guitar piece "Remembrance" in the film "Jenny" by director John Travers that won the Academy Award for Best Student Film of 1986.


To view all of Michael Silvestri's works, click here
A native of New Hampshire, Neil graduated from the University of New Hampshire in 1995 with a Bachelor of Arts in Music Performance. After graduating, Neil freelanced as a music performer, composer, and educator in the seacoast area of New Hampshire. He later attended the University of Hartford Hartt School of Music where he graduated with a Masters in Music Education degree in 2001. Neil is currently a middle school music teacher at East Hampton Middle School in East Hampton, Connecticut and the minister of music at Asylum Avenue Baptist Church in Hartford, CT. Originally a composer and arranger of percussion ensemble music, Neil later began composing original music in college for small jazz combo. His most recent compositions are written for middle school and high school concert band and jazz band. Many of his compositions have been performed by concert bands, pep bands, and jazz bands throughout Connecticut. A jazz drummer and vibraphonist, Neil performs with musicians throughout New England and New York. His self - released debut CD titled Something I Know can be found on the independent music artist website www.cdbaby.com


To view all of Neil Shilansky's works, click here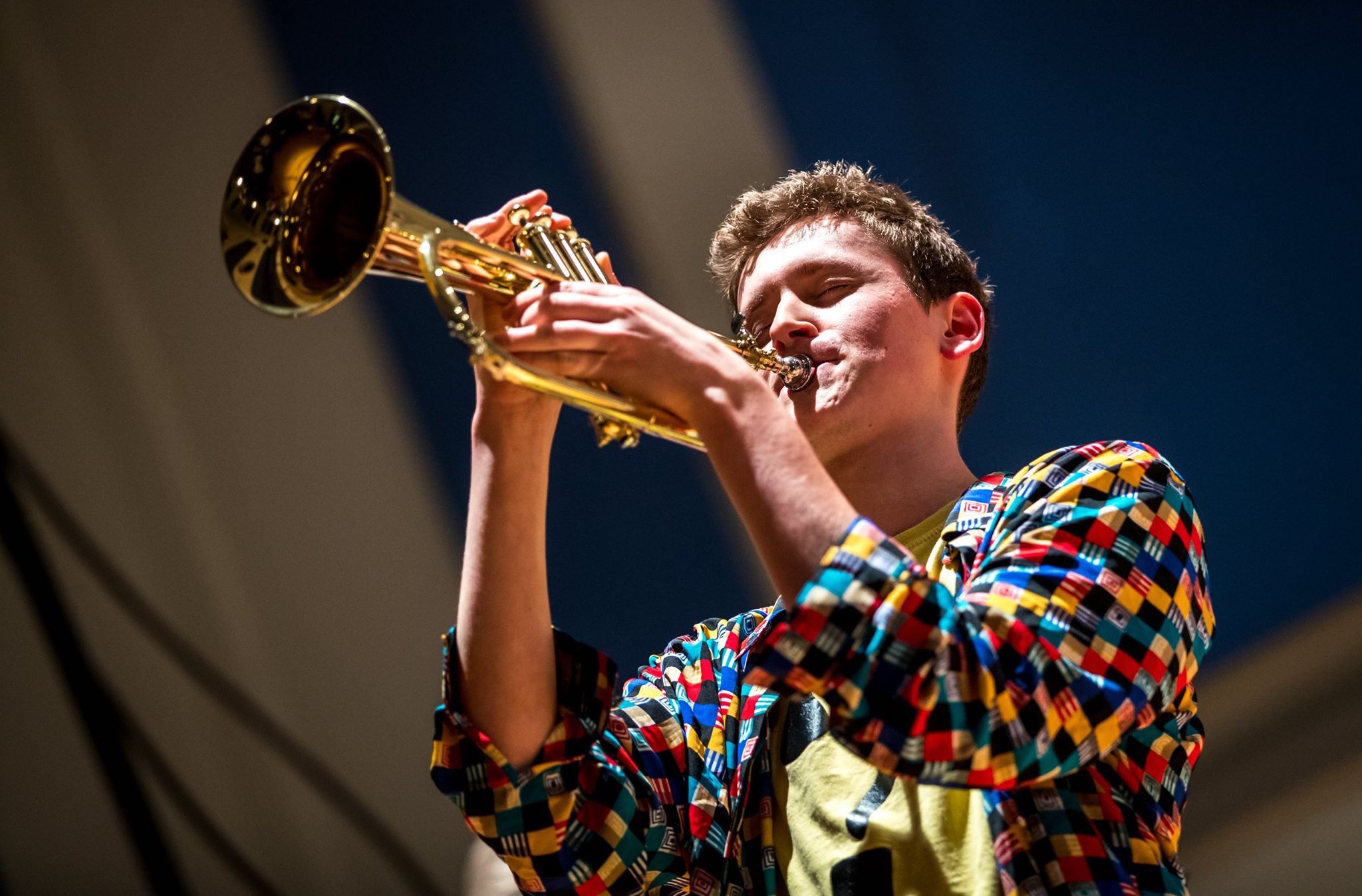 Seb Skelly is a trumpeter, composer and arranger based in North London. Having played the trumpet since his early school days he has surrounded himself with a wide range of music from orchestras and brass bands to big bands and, well, just bands. He currently plays in a couple of up-and-coming groups on the UK underground scene - Bare Jams, a reggae and funk inspired 8-piece pop-rock band, and Dat Brass, a 10-piece hip-hop brass outfit - travelling around the UK's numerous music festivals in the summer and bars, clubs and larger venues in the long and dark winters, sometimes hopping over to mainland Europe where the Dutch seem to have taken quite a liking to their musical concoctions.
Before he started dancing around on stage with amplification, light shows and screaming crowds, he originally studied as a classical trumpeter. Through school and for most of University, as well as a brief 2 year stint at the Royal Academy of Music's Junior department, he soaked up all the music of the various ensembles and found a love for composition, orchestration and arrangement. The way all the single players' parts fitted together to create a single wash of sound was fascinating and inspired him to attempt to listen even closer in the hopes of one day creating something similar. He then went on to win numerous composition contests through his time at School and University with pieces in genres ranging from orchestral to jazz.
As an arranger, he first started out writing brass arrangements for his mates to play at functions at University. A few years down the line in 2016, using the skills in Music Technology he picked up in his degree, he began recording and uploading multitracked versions of these arrangements to his YouTube channel, taking inspiration from fellow AOSM composer Christopher Bill. While his viewers gradually increased, it wasn't until a recent collaboration with Chris that they really began to grow, pushing him just that little extra bit into the spotlight.
To view all of Mr. Skelly's works, click here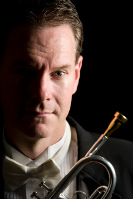 Phil Snedecor attended the Eastman School of Music in Rochester, New York, where he received the prestigious Performers Certificate and was a member of the premiere brass quintet, the Canterbury Brass. While earning his degrees in trumpet performance and literature, he also studied arranging and composition with Professor Rayburn Wright, formerly arranger for Radio City Music Hall. Mr. Snedecor is a former member of the Baltimore Symphony Orchestra and has held one-year positions with the National Symphony, the Kennedy Center Opera House Orchestra and the Baltimore Opera. He is Principal Trumpet in the Harrisburg (PA) Symphony Orchestra and former Co-Principal Trumpet in the Concert Artists of Baltimore. Mr. Snedecor has performed and toured throughout the United States, Europe and Asia.
As a show player, he has performed in the touring productions of Guys & Dolls, Phantom of the Opera, Beauty and the Beast, Peter Pan, Evita and West Side Story. He has recorded under the RCA, CBS, Gothic, Koss, and Summit labels. Phil's solo CDs, The Lyrical Trumpet I and II are also available on the Summit Label.
In 1993 Mr. Snedecor and National Symphony Principal Trombonist Milton Stevens co-founded The Washington Symphonic Brass, a 17-piece professional brass ensemble. They perform regularly for the Washington National Cathedral, St. Matthew's Cathedral, the Basilica at the Shrine of the Immaculate Conception, and with the Washington Choral Arts Society at the Kennedy Center. They were the official instrumental ensemble for the Papal visit of 2008 in Washington DC and are heard regularly in their own concert series in DC, Maryland and Virginia. Their critically acclaimed CDs are available on the Summit and Warner Classics labels. Phil's innovative programming and arranging for the WSB has led to several guest conductor appearances, most recently with the River City Brass Band (Pittsburgh) and the Breckenridge (CO) Brass.
In 2012, Mr. Snedecor founded the DC Pops Orchestra, a 30-piece ensemble featuring some of the best Jazz and crossover artists in the region. This group has provided music for the elite of Washington in prestigious venues such at the National Building Museum and Mellon Auditorium.
Mr. Snedecor is on the faculty at George Mason University and will be joining Joe Burgstaller at the The Peabody Institute (Johns Hopkins University) in the fall of 2013. Phil is well known by trumpetsers and tuba players alike for has series of brass etude books that are required repertoire at many colleges and conservatories. His arrangements and compositions have been performed throughout the United States, Europe, Asia and Australia. Please visit his websites (www.wsbrass.com, and www.philsnedecor.com) for more information.
To view all of Phil Snedecor's works, click here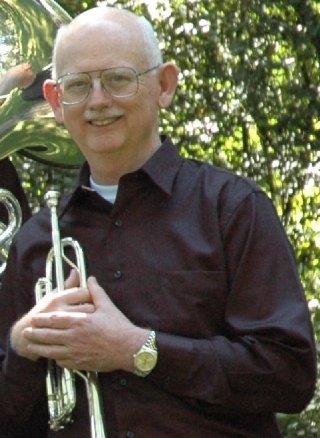 Jim Stanton has performed with the Washington Brass, Annapolis Brass, Smithsonian Quadrille Brass, and the Hollywood Bowl Brass. He has been a member of the Birmingham Symphony Orchestra, Boston Pops Orchestra, Little Symphony of New York, Kennedy Center Opera House Orchestra, Georgetown Symphony Orchestra, McLean Symphony, National Gallery of Art Orchestra, and the Wheaton Symphony Orchestra.
After 5 years as a professional trumpet player, Jim returned to the business community keeping trumpet playing as an avocation. In 1979, Jim founded the Old Dominion Brass to provide a means for friends to get together, have fun, and explore the literature for brass quintet music. It didn't take long to get somewhat tired of what was generally available for brass quintet, so Jim began arranging a variety of music for brass quintet. Arranging entire symphonies for brass quintet led to quintet members referring to Jim as "the fearless arranger". Although many of the arrangements have been performed in public by the Old Dominion Brass, the original intent was to enjoy playing really great and challenging music with friends. The focus has been to make them 'playable' yet maintain the complexity and structure of the original work He has arranged and published over 50 pieces for brass quintet. Jim has a management consulting firm, Perception Management, Inc., (www.PerceptionMgmt.com) and lives in Barrington Hills, IL.


To view all of James Stanton's works, click here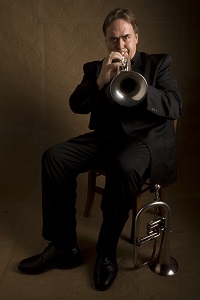 Native Detroiter Walt Szymanski (Trumpet(s), Flugelhorn, Vocalist, Composer, Arranger, Orchestrator, Copyist, Conductor, Producer) has enjoyed a vast and exciting career of over 40 years. From his earliest days as a young choir singer he knew that his mission in life was to develop his musically artistic talent that had been bestowed upon him by the creator.
By his high school years he was already arranging for jazz orchestra as well as penning horn charts for local rock bands. His trumpet studies included Clifford Lillya and James Tamburini. Following his college years at Oakland University's famed Afram Jazz program under the direction of Marvin "Doc" Holladay (studying trumpet with Herbie Williams and Marcus Belgrave) he began recording and touring with some of Motowns' legendary acts including Johnny Taylor, the Temptations, the Four Tops, Martha Reeves, Parliament Funkadelics and Aretha Franklin. He also was a founding member of Impact, a popular and cutting edge jazz quintet for which he penned numerous compositions.
In the early 1980's, after brief tours with Ray Charles and the Duke Ellington Orchestra (under the direction of Mercer Ellington) Walt was chosen by drum legend J.C. Heard to be his musical director as well as arranger and composer. Together they created the J.C. Heard Orchestra and employed Detroit's finest musicians and performed extensively with jazz giants Dizzy Gillespie, Milt Hinton, Buddy Tate, Ahmad Jamal and Max Roach. Also at this time he held the position of Artist in Residence for the Detroit Dance Collective, The Acoustic Arts Ensemble and Detroit Concert Choir. Walt relocated to New York City in 1992 and quickly found himself in the company of many of the music world's greatest practitioners. Among his associations were Clark Terry, Frank Foster, Lionel Hampton, Dizzy Gillespie, Eddie Hendersen, Kirk Lightsey, Cecil McBee and Charles Tolliver. Along with acting as principal trumpet for the Billy Strayhorn Repertoiry Orchestra at Lincoln Center He also led two extensive tours for the U.S. State Department under the banner of their Jazz Ambassador program.
In 2007 he began a relationship with Ray Chew at BET as an arranger/orchestrator for the show Sunday's Best, working with Reverend Kirk Franklin and other gospel artists and also arranged the music for President Obama's first inaugural ball featuring Beyonce. Walt became an orchestrator and arranger with the TV show American Idol in 2011 and in 2014 added Dancing With the Stars. Upon relocating to Ecuador in 2010 Walt served for a season as Maestro of the Nacional Sinfonica atthe Teatro Sucre in Quito and in 2011 began a 2 year tenure as professor of Jazz studies at the University of San Francisco de Quito's (Ecuador) College of Music, an international affiliate of the Berklee School of Music in Boston. His duties included head of the brasswinds department,contemporary arranging and composition for large ensembles and director of the mini and big bands.
Presently Walt lives in Tumbaco Ecuador, performing original projects and writing for a myriad of clients including the World Wrestling Federation, London Symphony Pops and Broadway (two original shows; "Sleighbells Swing" and "Trouble Man").
To view all of Walt Szymanski's works, click here
Bio Coming Soon


To view all of Dave Thomas's works, click here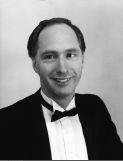 Timothy Urban holds graduate degrees in voice and recorder performance, early music performance practice, music theory and has a Ph.D. in music theory and history. He is an active performer and has appeared in solo and chamber music recitals in Asia, Europe and Brazil. He is currently teaching music theory at the Mason Gross School of the Arts, Rutgers University, and at Westminster College of the Arts, Rider University. In addition to arranging vocal chamber music, he edits and prepares performance editions of 17th and 18th century music.


To view all of Timothy Urban's works, click here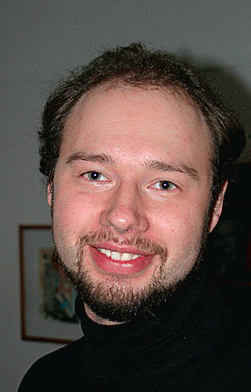 Composer, flutist and arranger, Dmitriy Varelas was born in 1978 in Tashkent, Uzbekistan.
From 1985 to 1996 he studied at the Republican Special Musical school as a flautist, composer and musicologist. Dmitriy studied at the Tashkent State conservatory for his undergraduate and graduate degrees, culminating in a masters degree in composition and flute performance. He has also studied at the Sibelius Academy in Helsinki as flutist under professor Mikael Helasvuo.
Dmitriy is the winner of the Republican competition in Karshi (Uzbekistan) (1993), the participant of the International competitions in Markneukirchen (Germany) (1997) and ARD Munich (1999). He participated in the International festivals of contemporary music "Ilkhom-XX" (1995-2002), as well as master classes with Renate Greiss Armin, Henrik Svitzer, Moshe Aron Epstein, Michel Debost and Prof. Ralf Gothoni (2004-2006).
As a performer, Dmitriy has performed numerous recitals as a soloist and chamber musician, playing the compositions of the different composers, such as classical, romantic, and contemporary music (including his own). From 1997 to 1999 he was a flutist with the State Academic Bolshoi Theatre and from 1999 to 2002, Dmitry was first solo flute in the National symphonic orchestra of Uzbekistan. He has recorded many excellent videos with various groups including his Helsinki Flue Quartet which can be viewed on http://www.youtube.com/user/DmVarelas.
His composition have been performed worldwide, in Uzbekistan, Kazakhstan, Russia, Finland, Argentine, Greece, France, Germany, Italy, USA, UK and others places. As a composer and arranger he has collaborated with Norberto Vogel (Argentina), Marat Bisengaliev and his orchestra (Kazakhstan), Saxophone quartets "Delta" (UK) and "Atem" (Italy), Thomas Tamvakos and his ensemble of contemporary music "Kelados" (Greece).
To find out more his website is http://www.varelas.net/dmitry.


To view all of Dmitriy Varelas' works, click here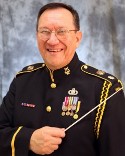 Jari Villanueva has arranged music for brass ensembles, concert bands, and orchestras and has also worked as a music editor and music copyist. Jari Villanueva was one of the founding members of the popular Peabody Ragtime Ensemble, and currently performs with the Potomac Brass Quintet and Baltimore Brass Band. Jari is a graduate of the Baltimore Public School system and earned a Bachelor of Music Education degree in 1978 from the Peabody Conservatory of the Johns Hopkins University. In 1984 he received a Master of Music degree from Kent State University, Ohio. He is also a 2006 graduate of the Air Force Senior Non-Commissioned Officer Academy.

From 1998 to 2010, Jari was an adjunct professor in the Music Department at the University of Maryland, Baltimore County, where he served as Director of Bands. A Civil War historian and re-enactor, Villanueva is Artistic Director of the National Association for Civil War Brass Music, Inc., where he directs and leads The Federal City Brass Band and the 26th North Carolina Regimental Band, recreated regimental bands of the Civil War era. He also sounds bugle calls at many re-enactments. In addition, he is music director for the National Civil War Field Music School where students learn to play fife, drum and bugle.

Jari Villanueva retired from the United States Air Force where he spent 23 years with The USAF Band in Washington DC. He is considered the country's foremost expert on military bugle calls, particularly the call of Taps which is sounded at military funerals. While in the Air Force he was the Non-Commissioned Officer In Charge of The USAF Band's State Funeral Plans and was the NCOIC of the command post at Andrews AFB which oversaw the arrival and departure ceremonies for the late Presidents Reagan and Ford. As a ceremonial trumpeter, Jari participated in well over 5,000 ceremonies at Arlington National Cemetery.


To view all of Jari Villanueva's works, click here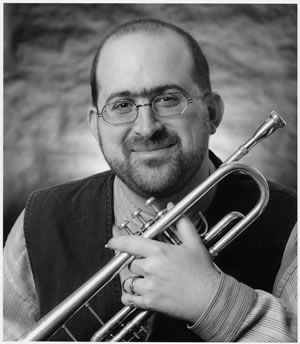 Trumpeter and composer Warren Wernick has performed throughout the United States, Canada and Europe. He is a founding member of The Majestic Brass Quintet (founded 1982), has performed with the Gramercy Brass and The Goldman Band and held the position of principal trumpet with the New Philharmonia of Portugal from 1987-90. Mr. Wernick has performed with many of the leading community orchestras in New York City. He is currently principal trumpet of the Greenwich Village Orchestra and has served as acting principal trumpet with The Riverside Orchestra and The Park Avenue Chamber Symphony.
Mr. Wernick is also a noted arranger and published composer, mainly for winds and brass. His works have been performed worldwide; most recently by the Wild Basin Winds of Austin, Texas; the Oakwood Chamber Players, Madison, Wisconsin; the Stony Brook Summer Music Festival; the Oasis Ensemble of San Diego, California, the Hancock Chamber Players of Philadelphia and the Manhattan Wind Quintet at the Phillips Collections In Washington, D.C. He was a finalists in the 2008 Humboldt State University Brass Chamber Music Workshop Composition Contest for his humorous "Five Pieces for Brass Septet".
Mr. Wernick was a scholarship student at the Juilliard School of Music where he received his Bachelor and Masters degrees. His studies included trumpet performance with Mark Gould, William Vacchiano and Mel Broiles.


To view all of Warren Wernick's works, click here
American composer Nancy Wertsch has a strong affinity for vocal music that has inspired her to write a large body of choral music, anthems and concert pieces. Her works are widely performed in churches and concert halls, and have been heard at various and music festivals and conventions throughout the United States and Europe. She has been commissioned by numerous organizations, including the New York Treble Singers and New York Concert Singers, and The Interchurch Center, First Presbyterian Church and Church of St. Ignatius Loyola in New York City. Her most recent commission, Hail, Holy Light, was premiered by the University of Utah Singers, and awarded first place in the International Chamber Choir Competition in Germany. Her work for triple chorus, Antiphon for God the Father, may be heard on the Dale Warland Singers CD "Bernstein and Britten". Nancy Wertsch's music is currently published by Oxford University Press, G. Schirmer and, most recently, Carus-Verlag.
A native of Oshkosh, Wisconsin, Nancy Wertsch was first an accomplished pianist, having studied with Edith Oppens and Leonard Shure at the Aspen Music Festival and subsequently with Gunnar Johansen at the University of Wisconsin in Madison. After vocal studies at the Music Academy of the West and the Yale University Summer Music School, she entered the Curtis Institute of Music on a full scholarship as a voice major (mezzo-soprano). Following graduation, she received a Fulbright Grant and attended the Hochschule für Musik in Berlin for two years. Upon her return to the United States, she served on the voice faculty at the University of Memphis until 1979 when she relocated to New York City where she has lived and worked ever since.
To view all of Nancy Wertsch's works, click here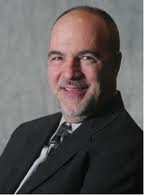 Marc Williams has been an arranger for over 30 years, starting with works for brass quartet and church ensembles. He has studied with Dr. Jay Hildebrandt, John Russo, Dr. James Wheat, Larry Zalkind (and others who prefer to remain anonymous to preserve their reputations!). He currently performs as a trombonist with the National Institutes of Health Community Orchestra, the Lycoming College Community Orchestra, Seasoned Sounds Big Band and the Central Pennsylvania Trombone Consortium.
His works have been performed by various musical groups including the Central Pennsylvania Trombone Consortium, Ultimate Utah Trombone Ensemble (UUTE) at ITF 2008 and the St. Louis Low Brass Collective under Gerry Pagano.
To view all of Marc Williams's works, click here

Daniel Worsham was raised in the Milwaukee suburb Kenosha, Wisconsin. He began his musical training at the age of 10 and from the beginning, had an interest in the creation of original music as well as the reproduction of existing material. Daniel wrote his first piece at the age of 18 and it was premiered at the University of Minnesota's Lloyd Ulton recital hall the Fall after it was finished. During his Undergraduate studies at the University of Minnesota, Mr. Worsham began aurally transcribing tunes for his various chamber groups to play. These transcriptions became quite popular and inspired Daniel to start arranging and composing more often. His arrangements, transcriptions and originals have since become highly demanded and frequently performed at the University and throughout the greater Twin Cities area. The horns from the Minnesota Orchestra, the Summit-Hill Brass Quintet and many other chamber groups have performed Dan's arrangements and originals. Dan currently resides in the Chicagoland area pursuing a career in Horn playing studying with Gail Williams.
To view all of Daniel Worsham's works, click here